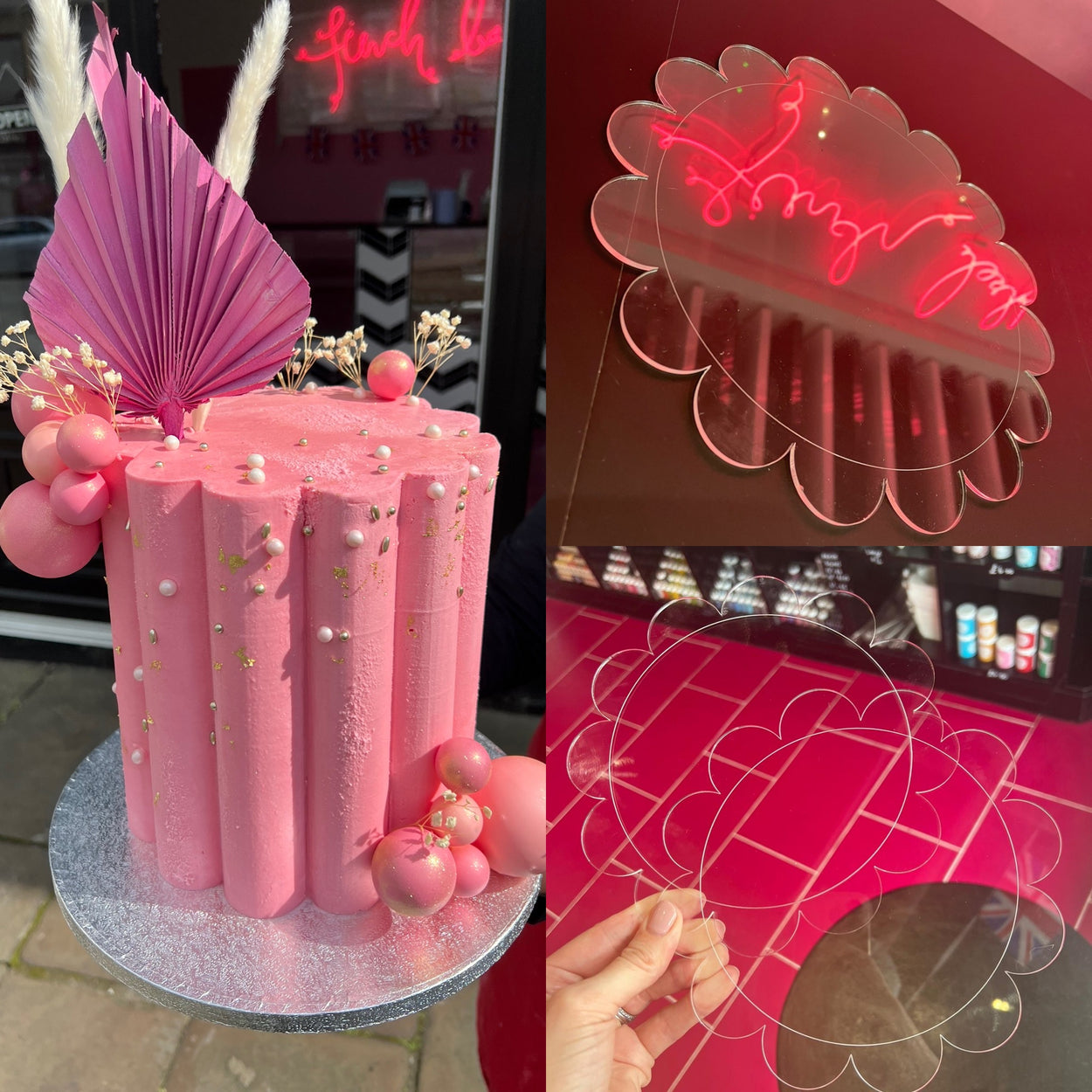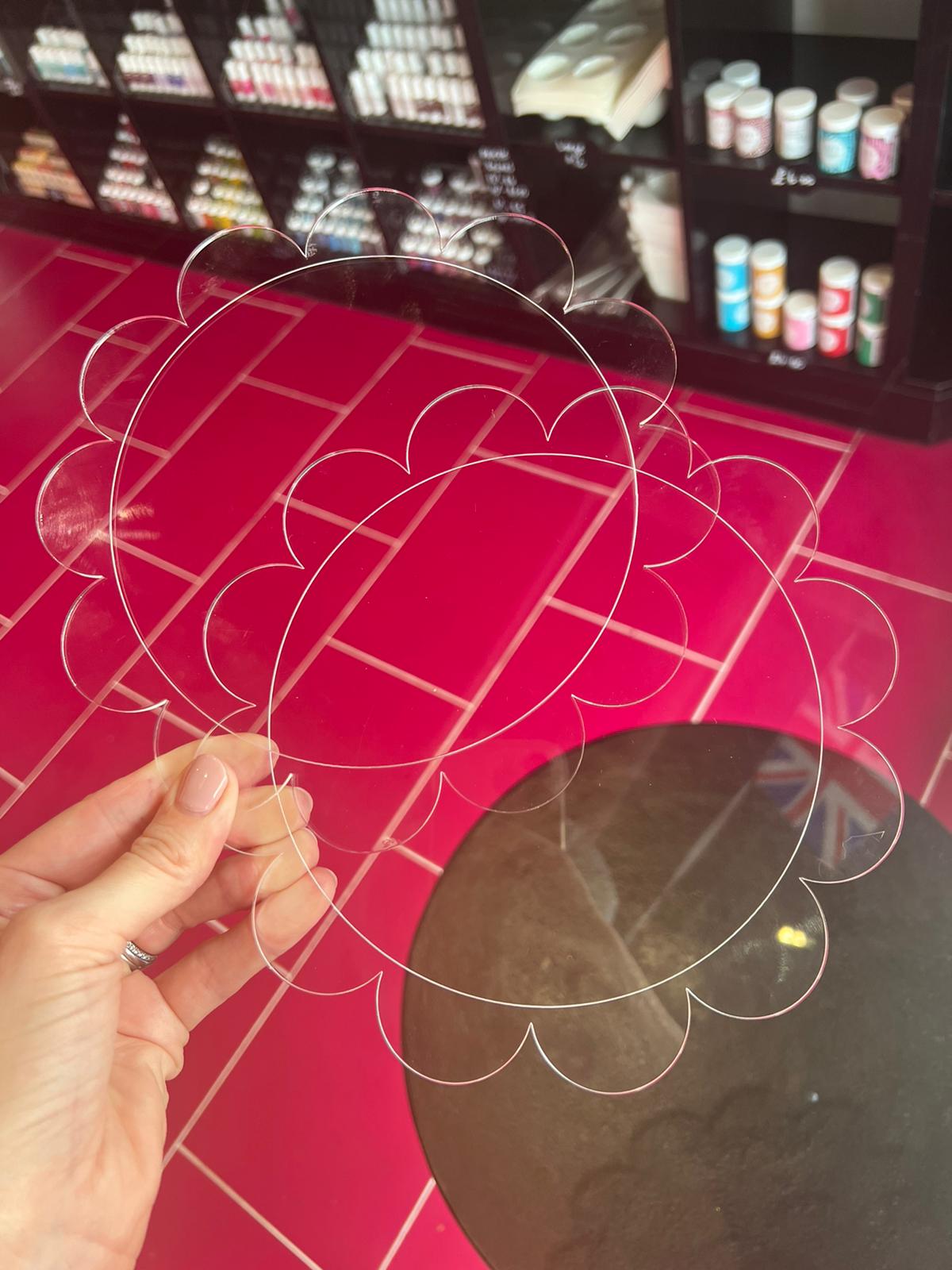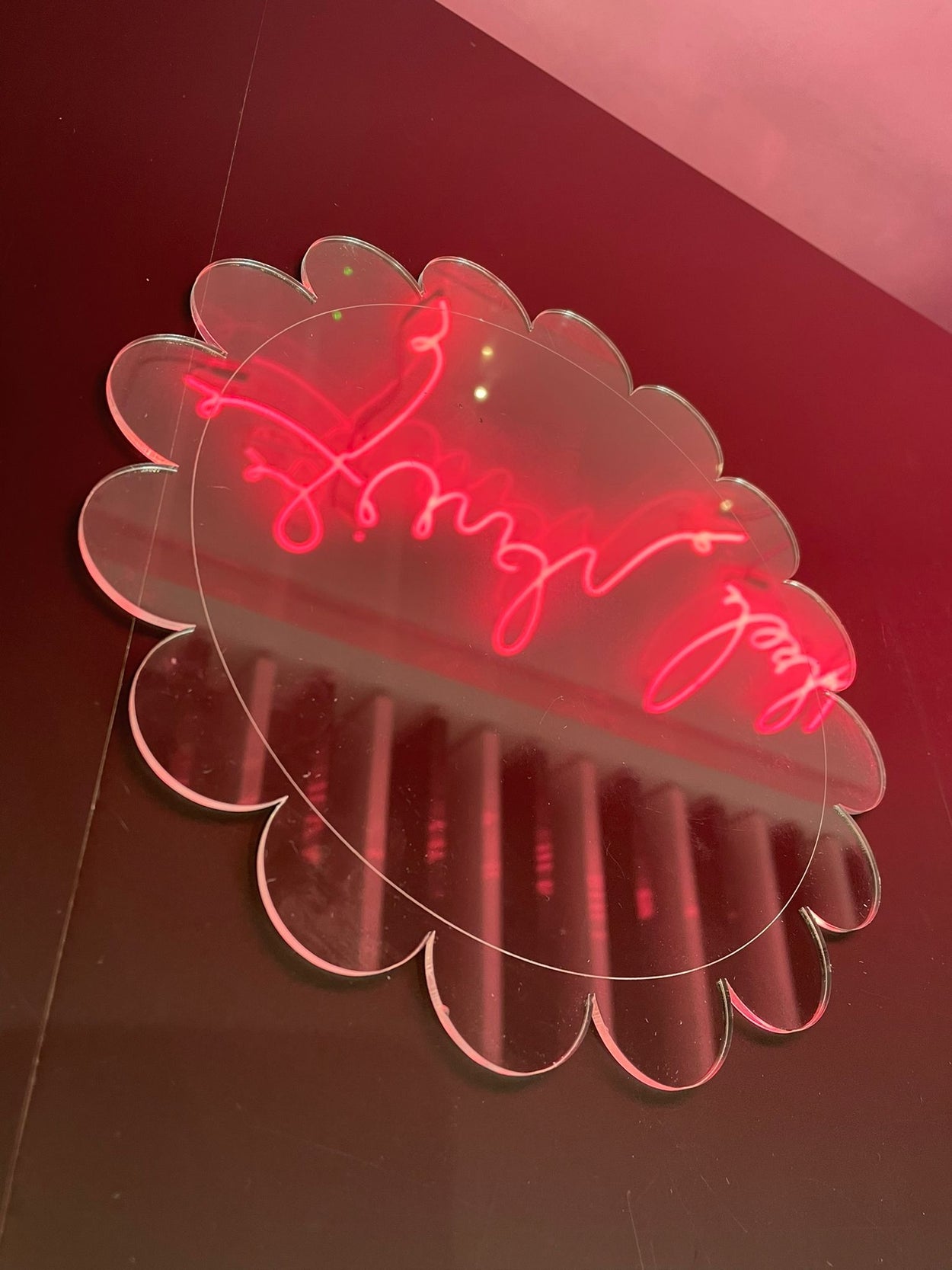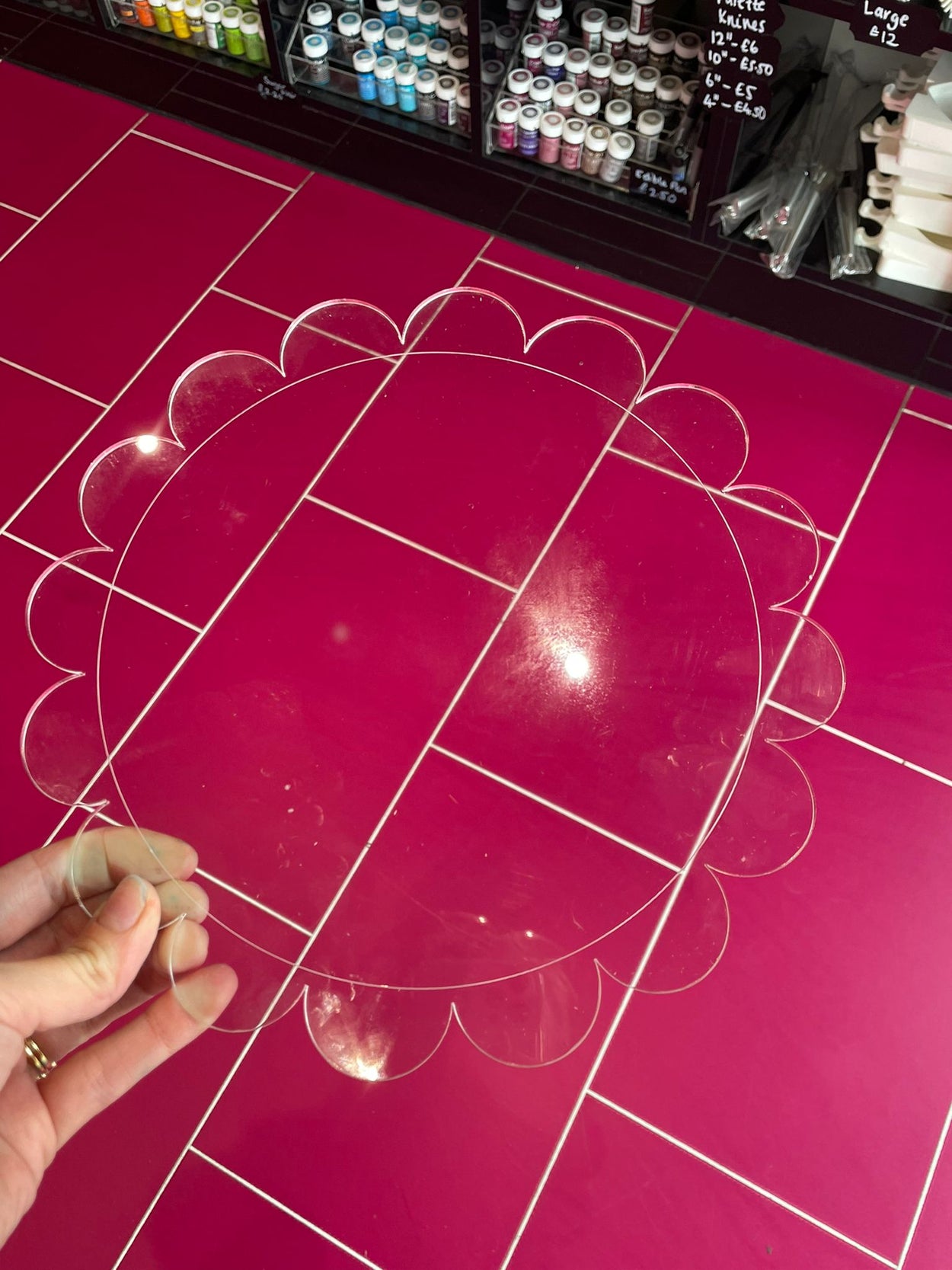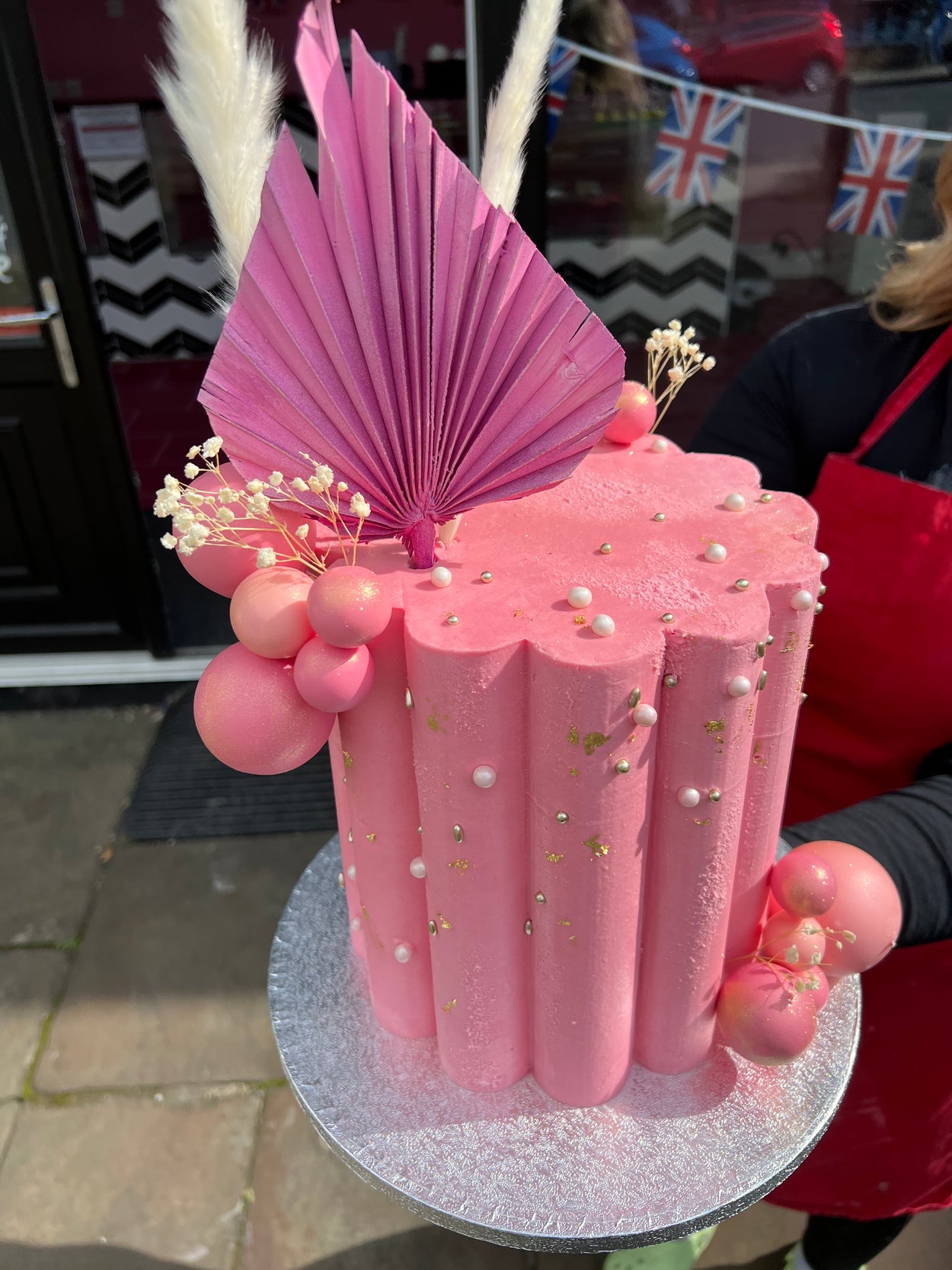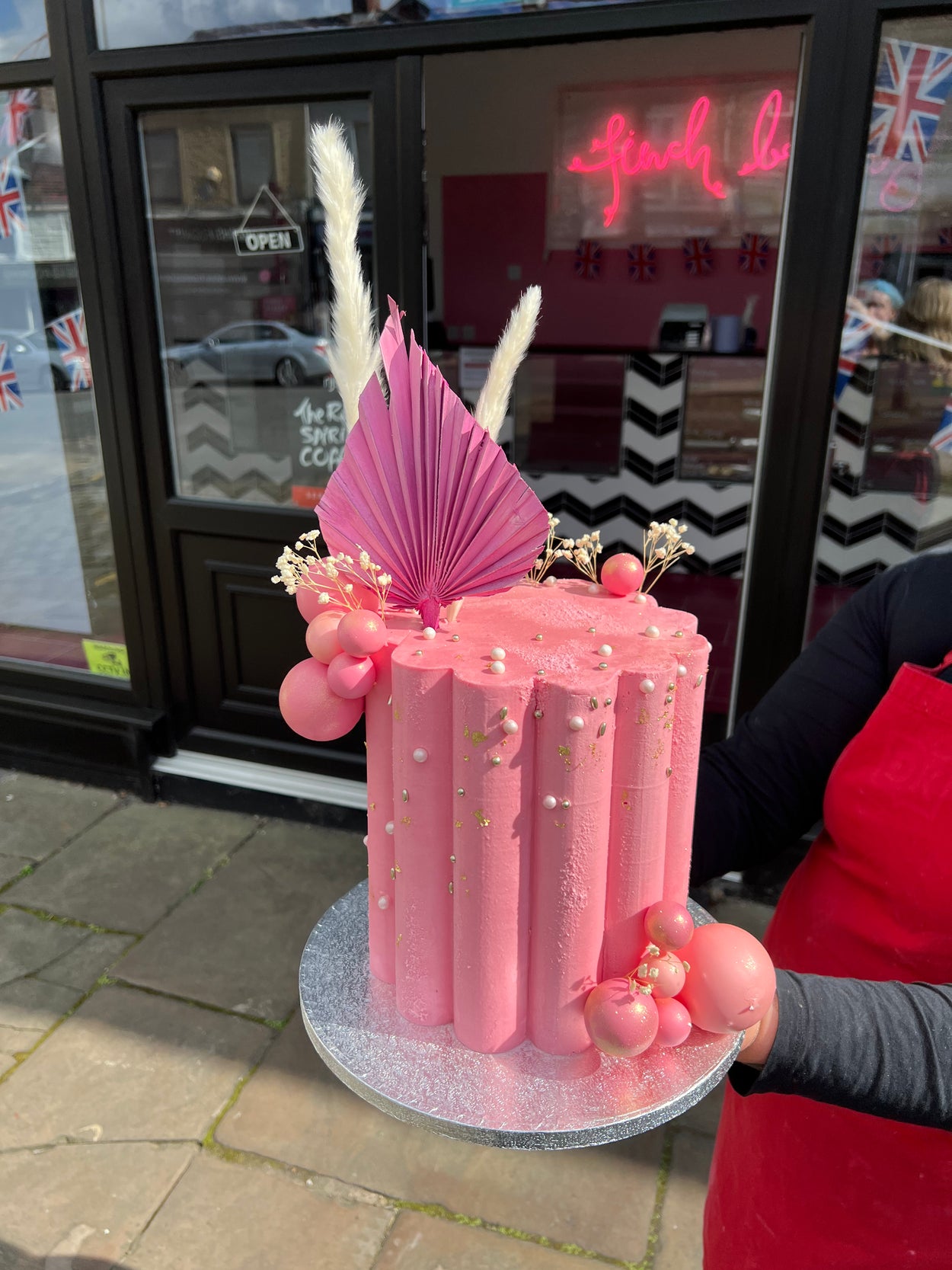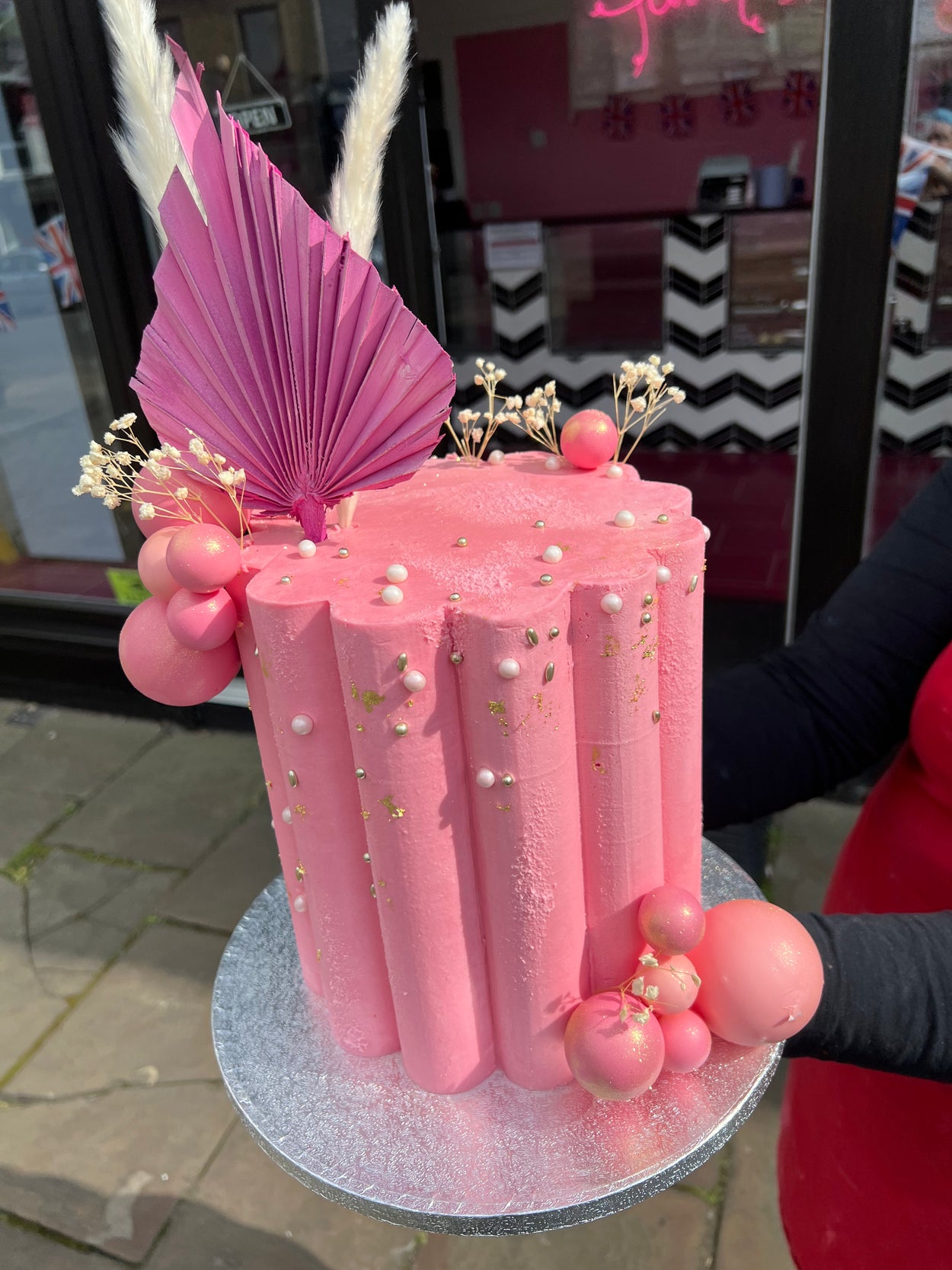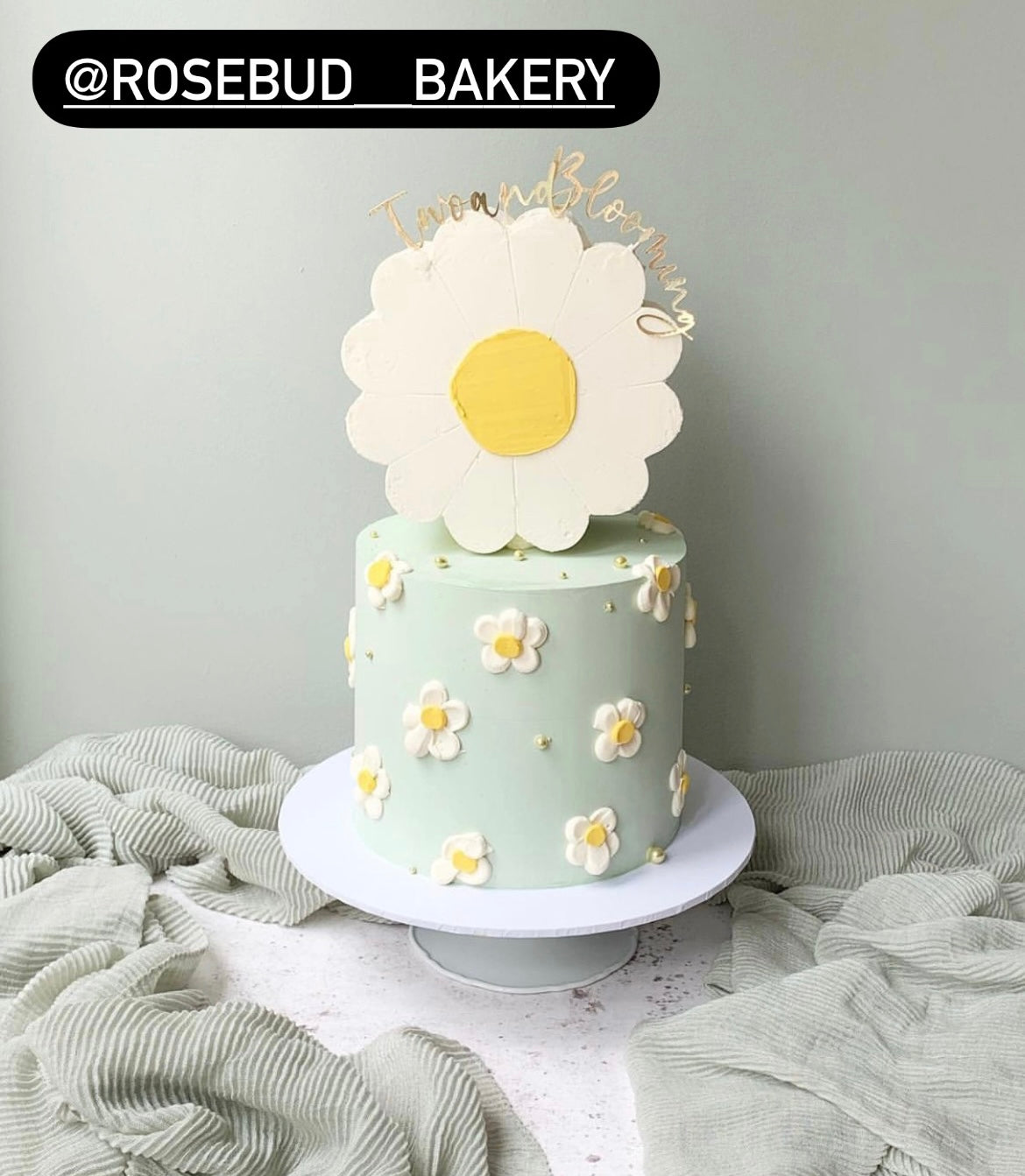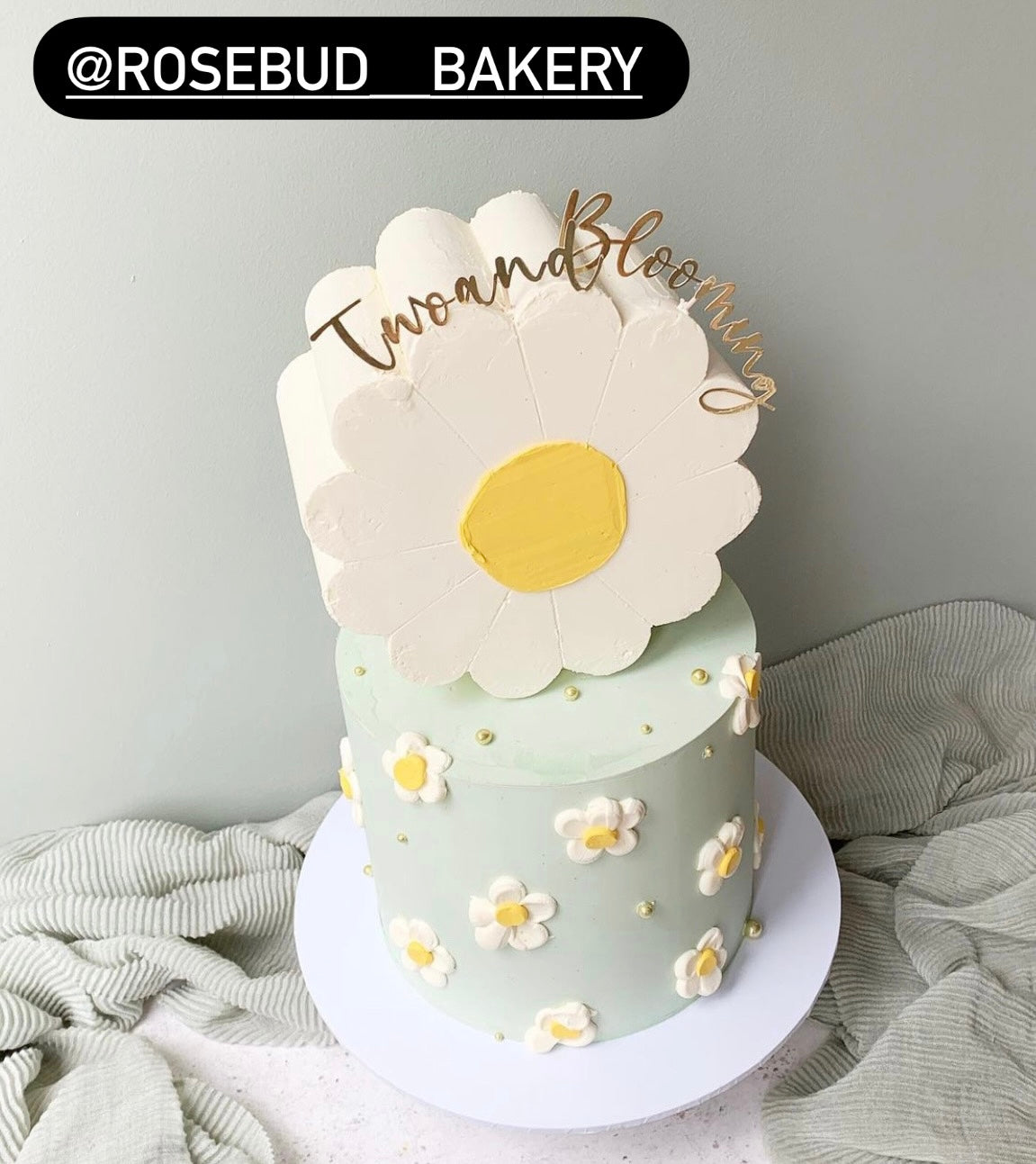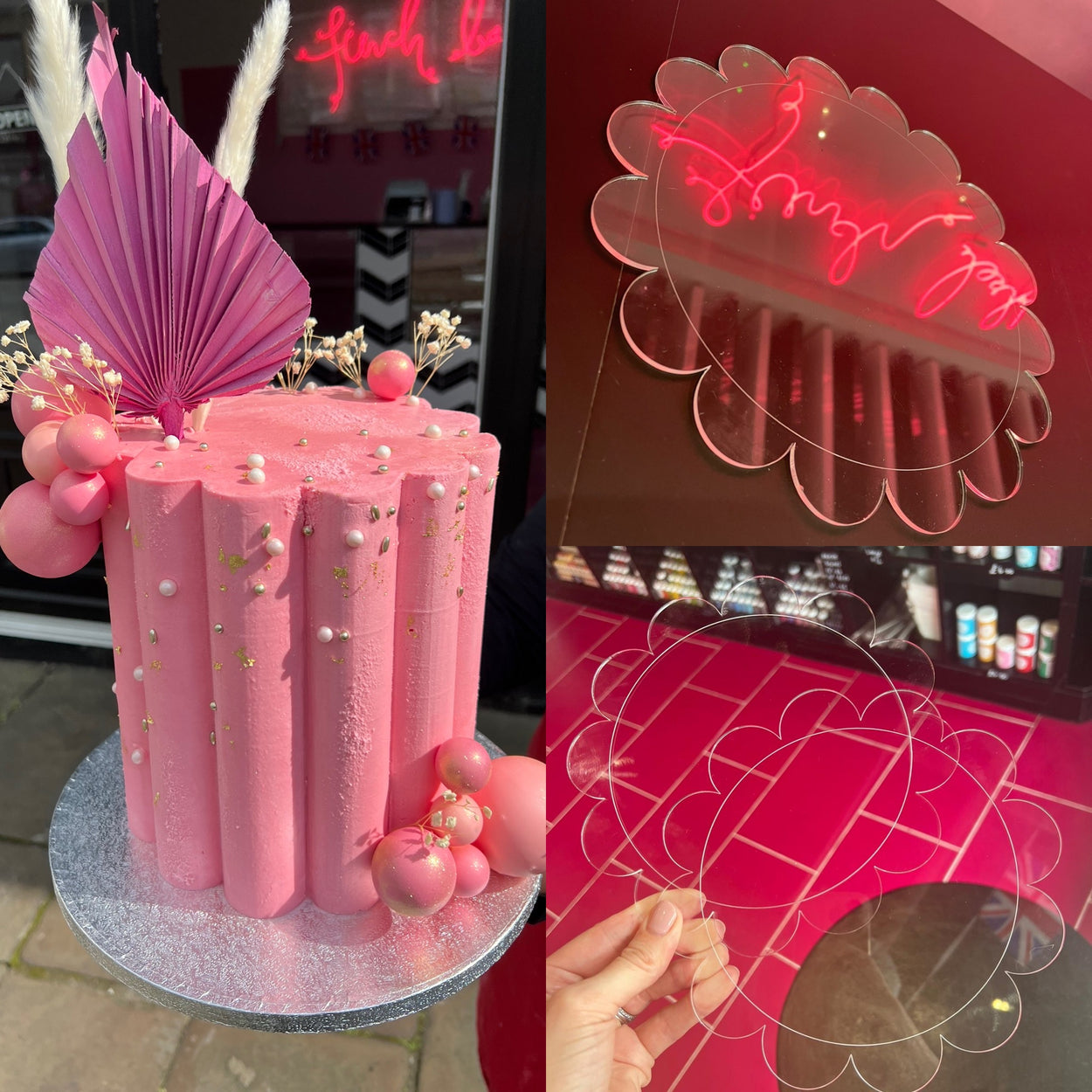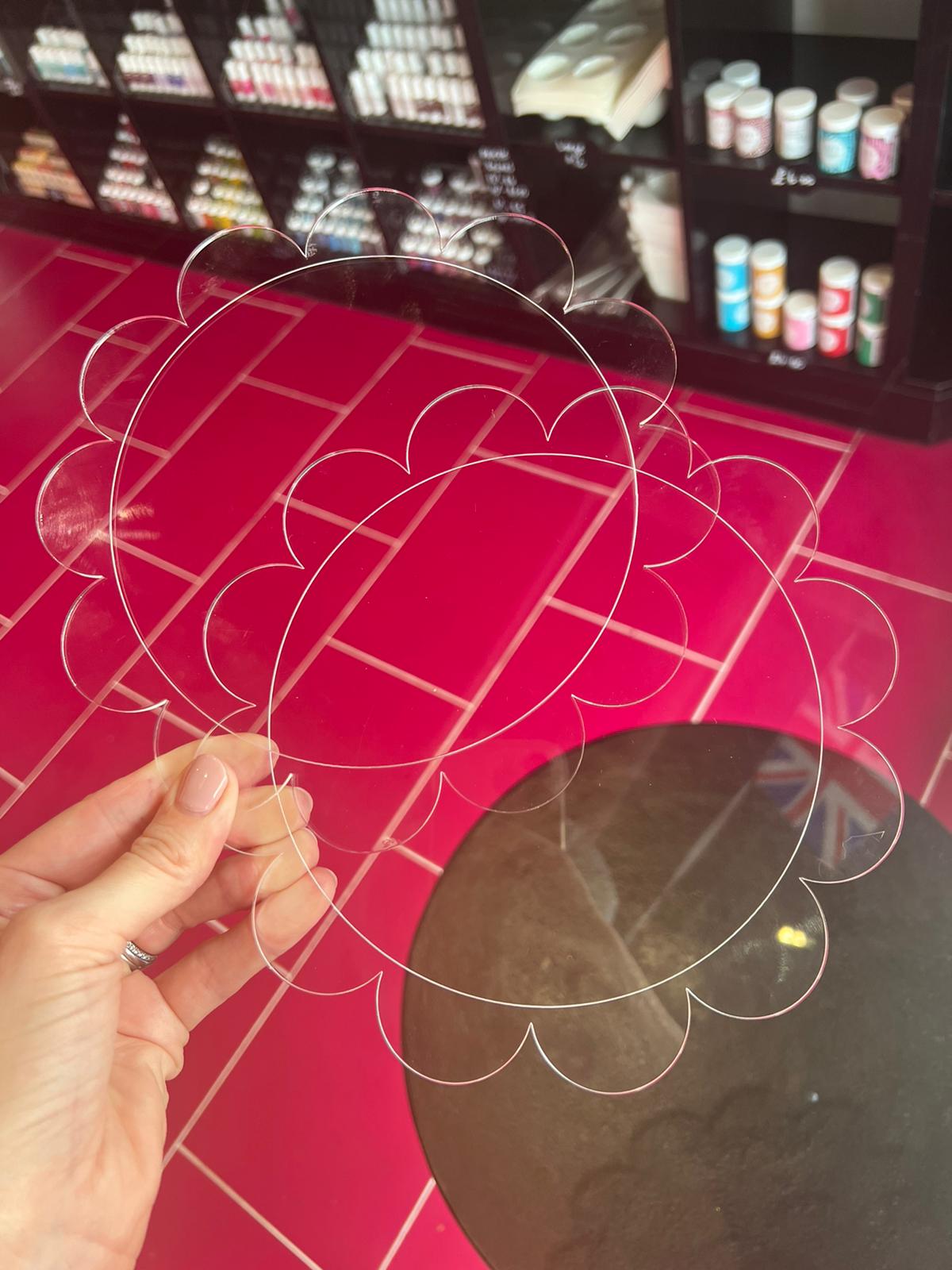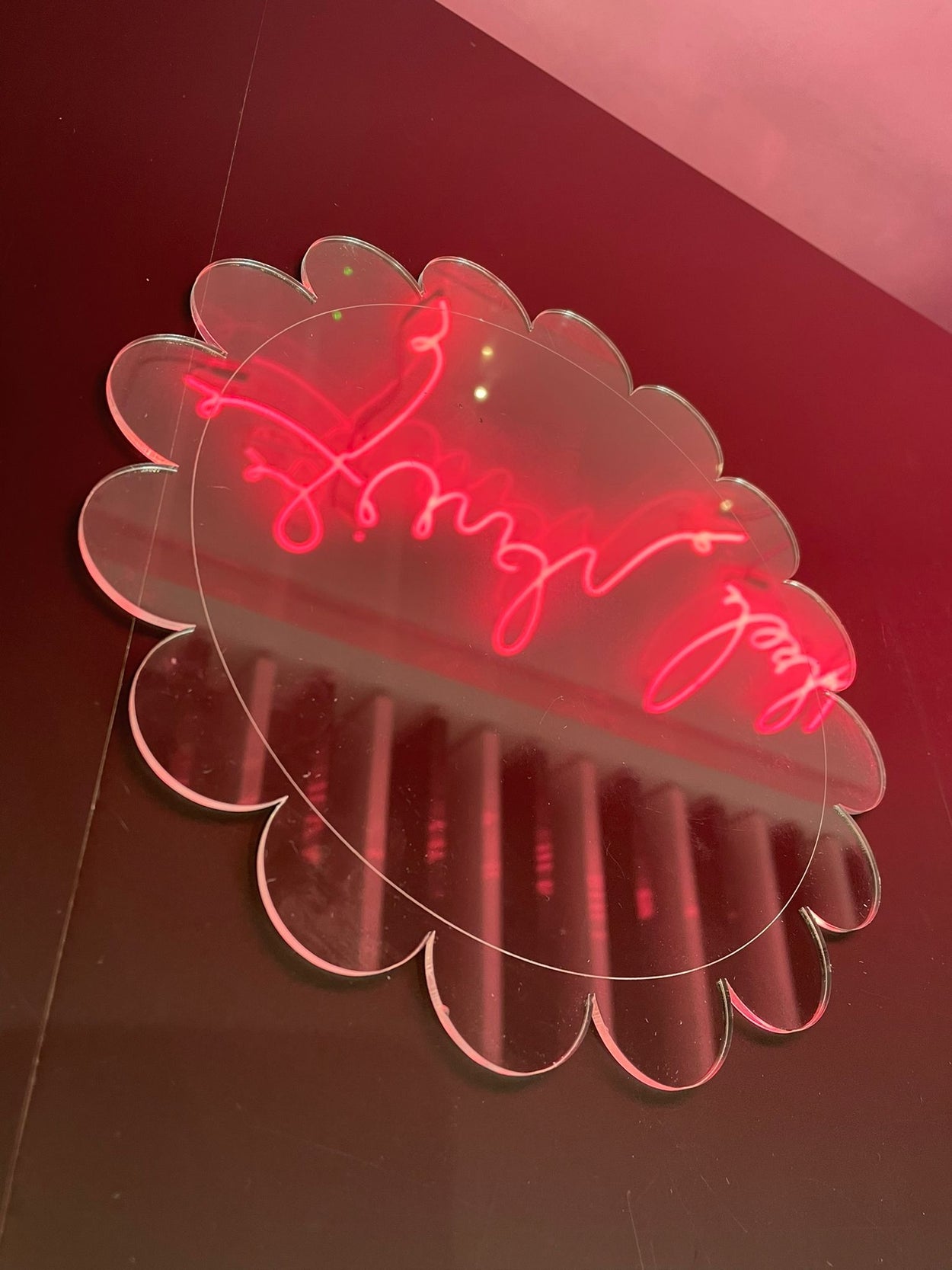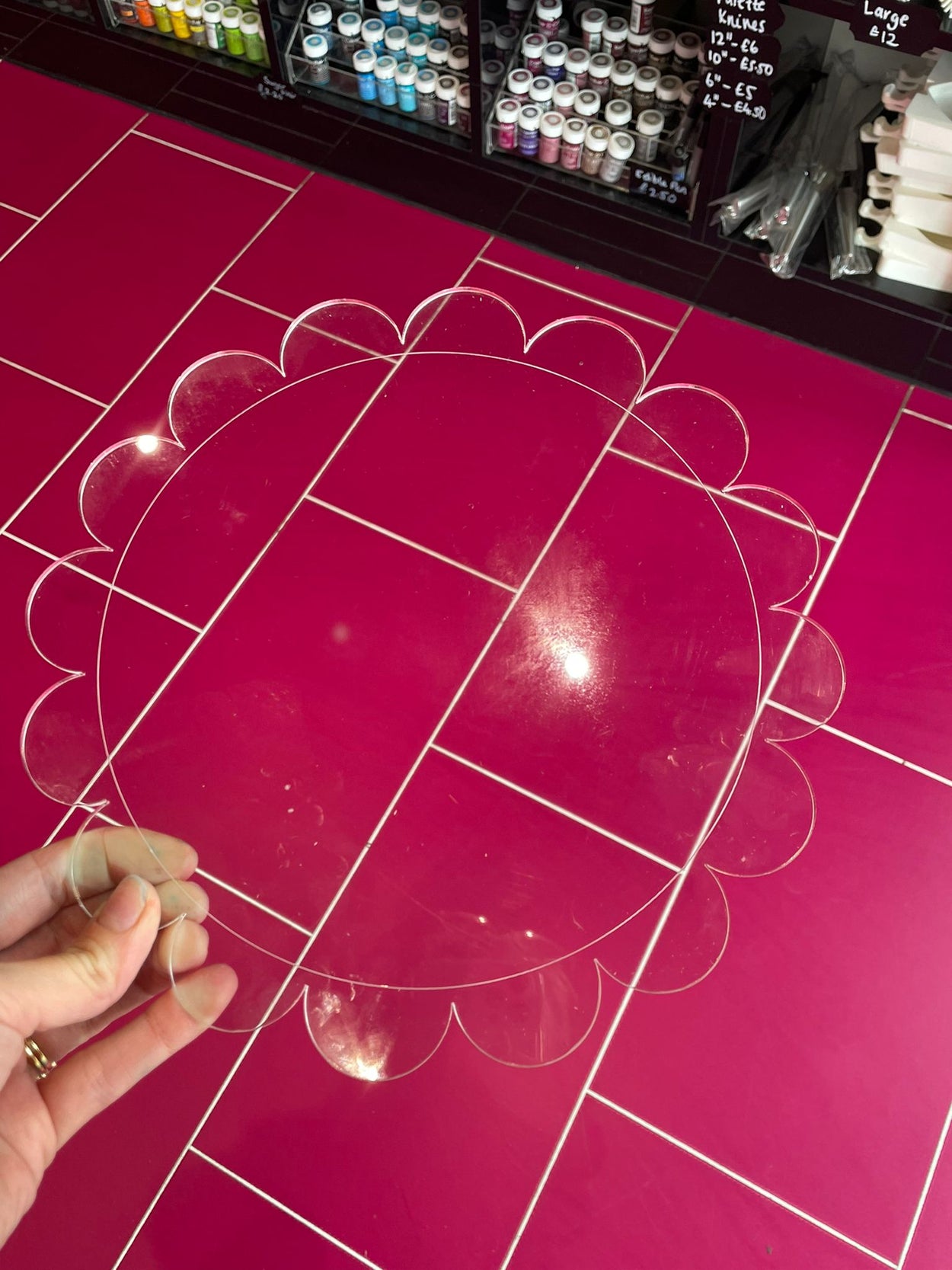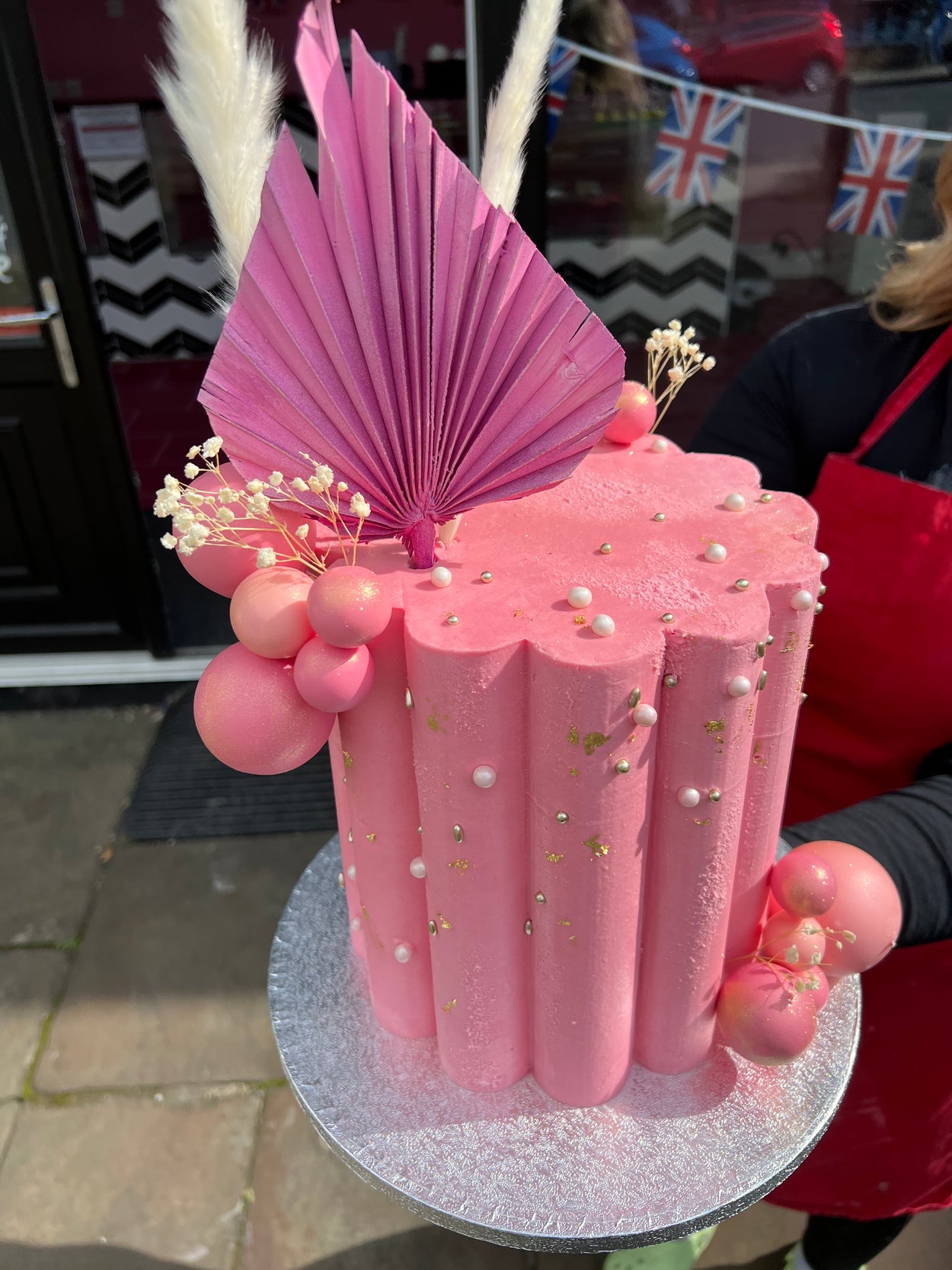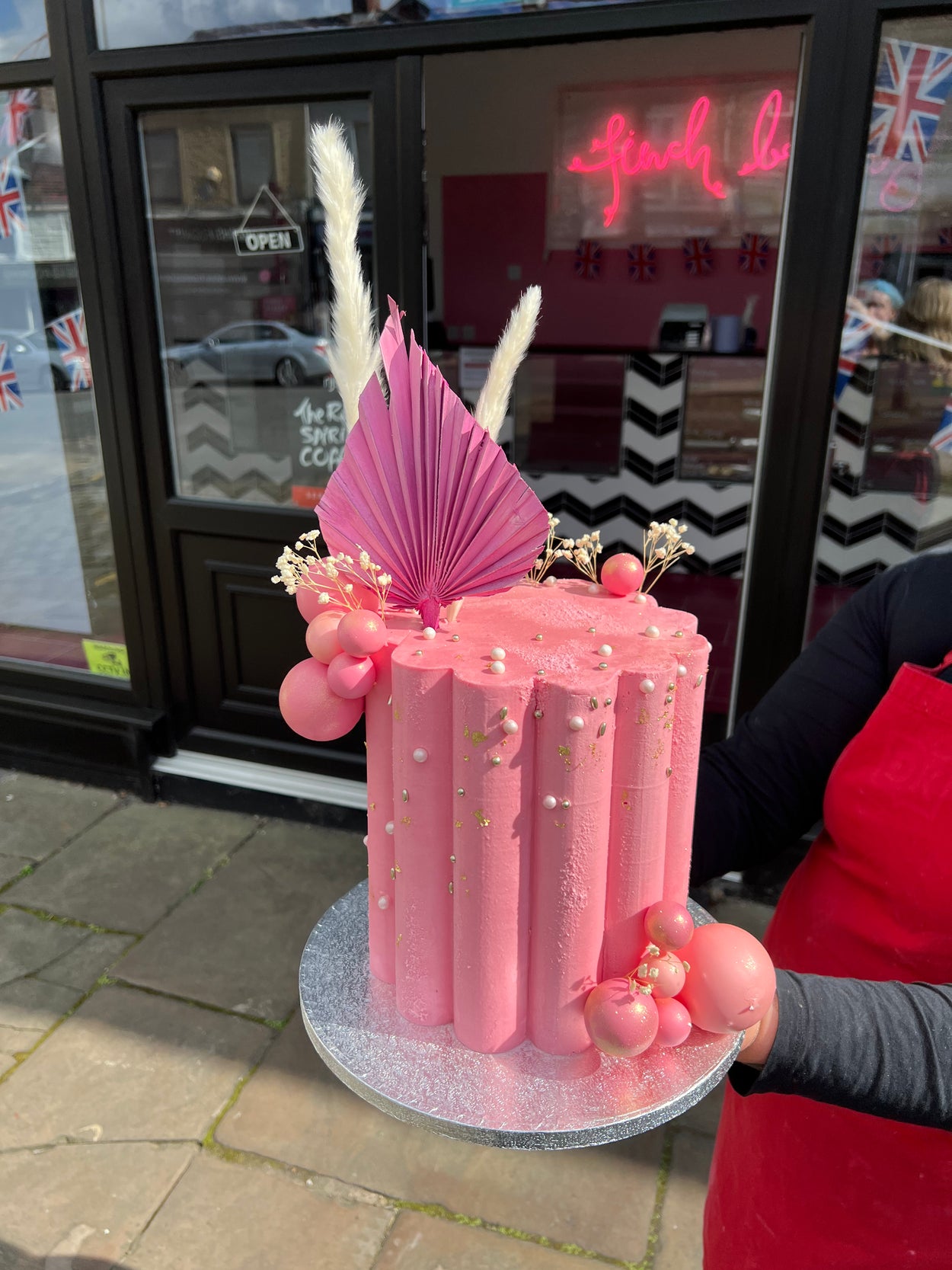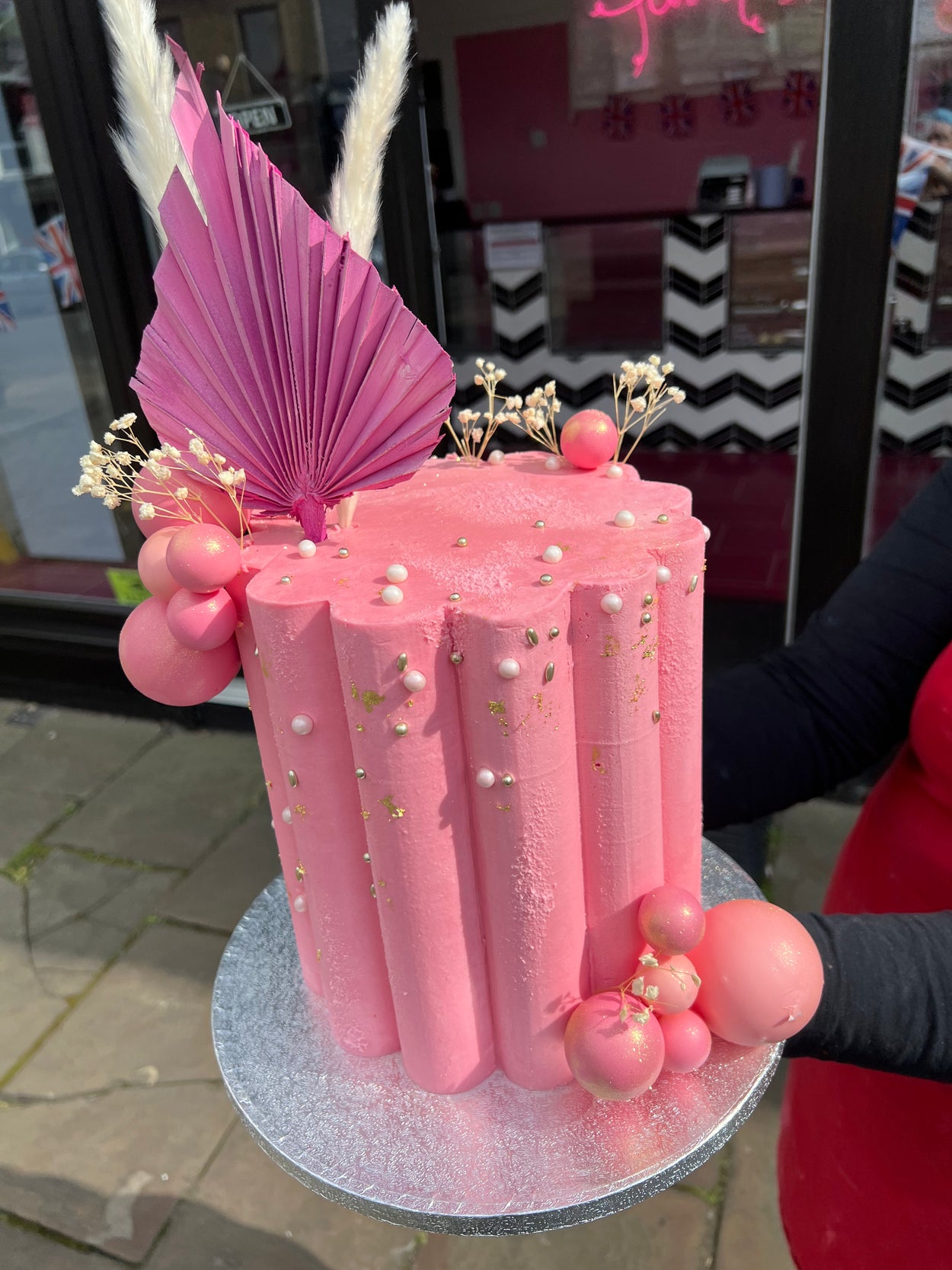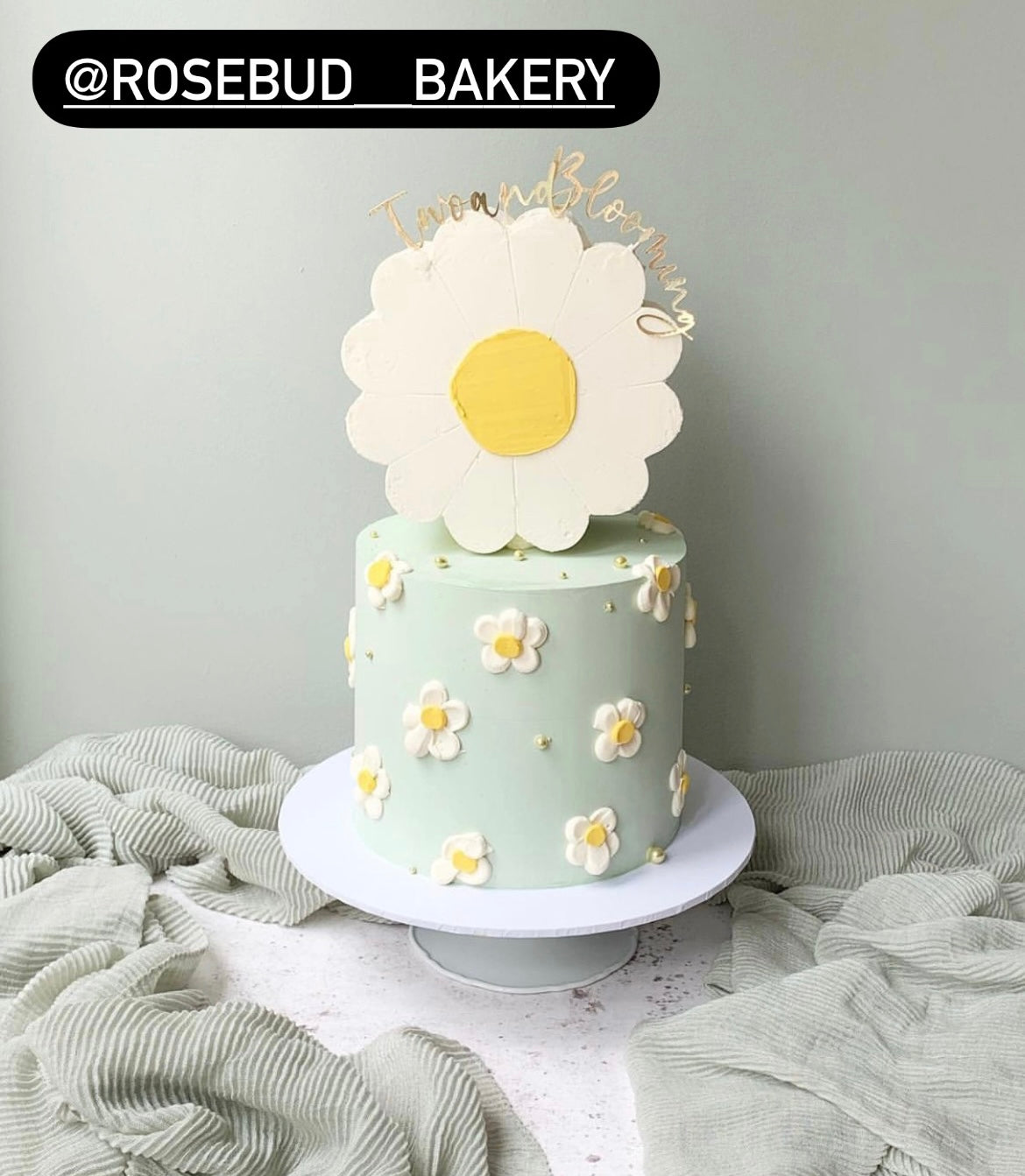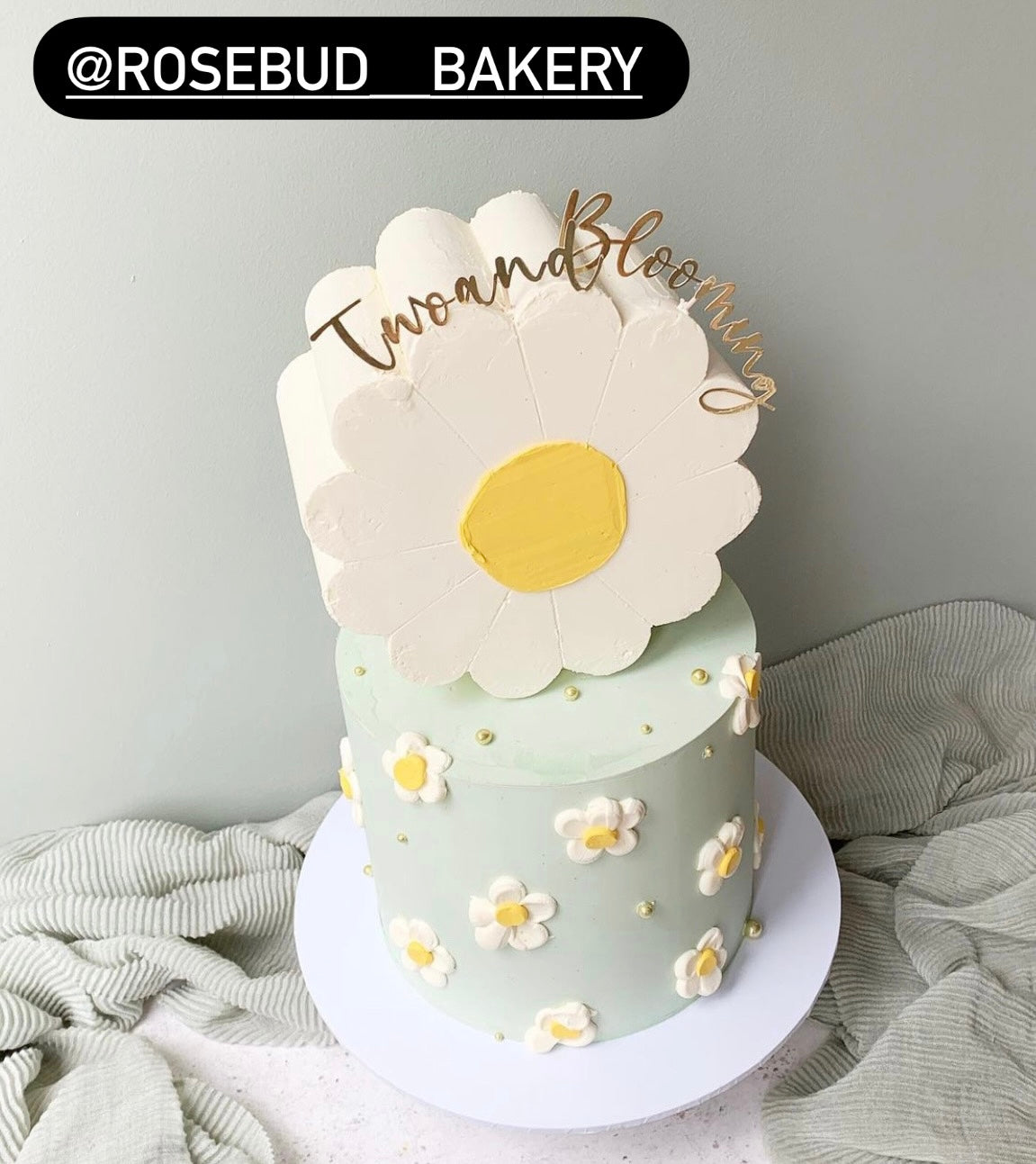 🌸🧁Not for the faint hearted or the impatient; please be aware these ganache plates use a lot of buttercream/ganache per design and you will be left with a thick layer on the outside of the cake.  This is imperative for the clean cut individual petal design you see! It is also a timely process so please price your cakes accordingly!! 
You will need: a stacked 6" or 8" cake, ganache plates, a cake scraper, buttercream or ganache
You may need: cake dowels and a spirit level
Our acrylic discs are professionally lasered using 3mm food safe acrylic and fit a 6" and 8" round cake.  The 6" plates has 12 petals & the 8" has 16 petals.  Each has a round circle guide in the centre to help position the cake.  Each order comes with either two 6" petal plates or two 8" petal plates.  For reference, we used 750g (3 blocks) of butter on the outside of the 6" petal design shape.

Using a minimum amount of buttercream, stick the cake down on top of one of the ganache plates, centering the cake within the circle. 
Then add a layer of buttercream/ganache to the top of the cake and place the other ganache plate on top, making sure to take your time to line up the petals at both the top and the bottom.  We have found using a cake scraper and a spirit level positioned vertically can help perfectly achieve this.  Chill for 5-10 minutes to ensure the cake is stuck down and will not move around.  Pipe or spread buttercream or ganache on the sides of your cake before using one of our straight edge metal cake scrapers that is taller than the cake to smooth around the individual petals.  We recommend heating the scraper up using hot water to create sharp petals.  Once the buttercreamed or ganached cake has been refrigerated and set, the cake should be flipped to remove the bottom plate and then flipped back to remove the top plate.  Slide a hot knife under the ganache plates to make the process easier, some baking parchment between the cake and plate may also be used to minimise the chance of the buttercream/ganache sticking to the plate and pulling off once removed. 
After removing plates, a metal cake scraper can be used freehand around the individual petals to smooth any imperfections.  Plates can be washed with warm soapy water and reused.🌸