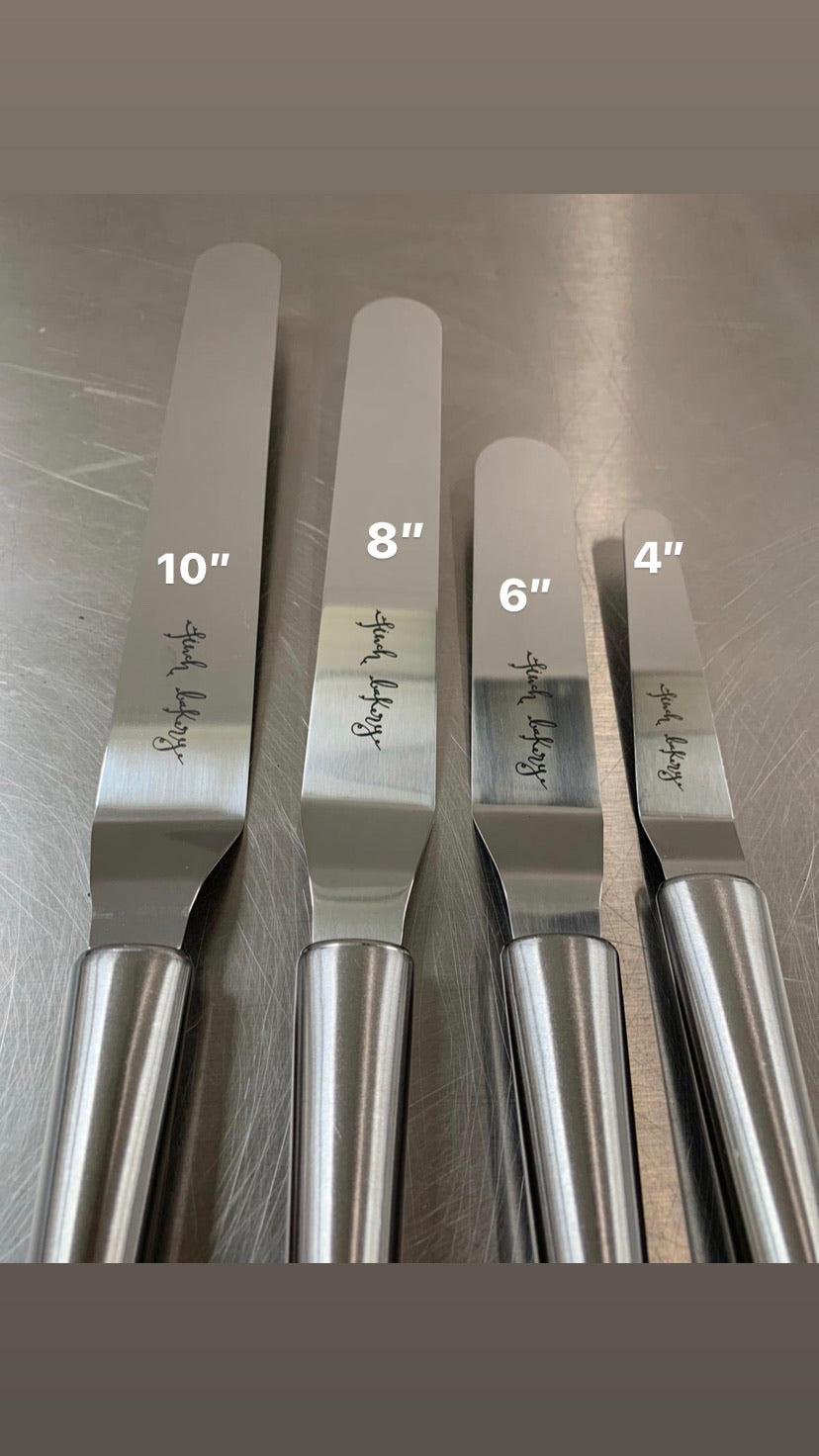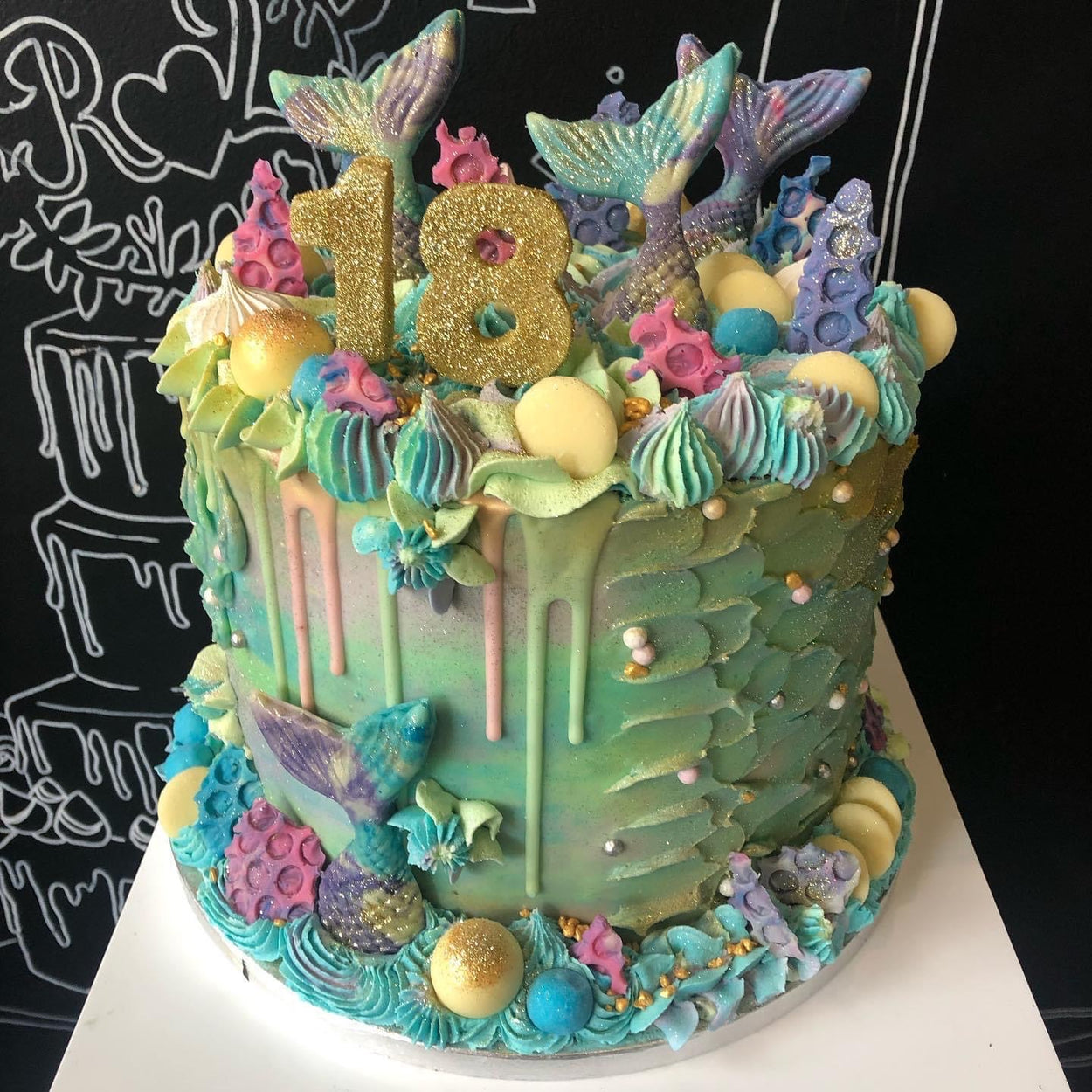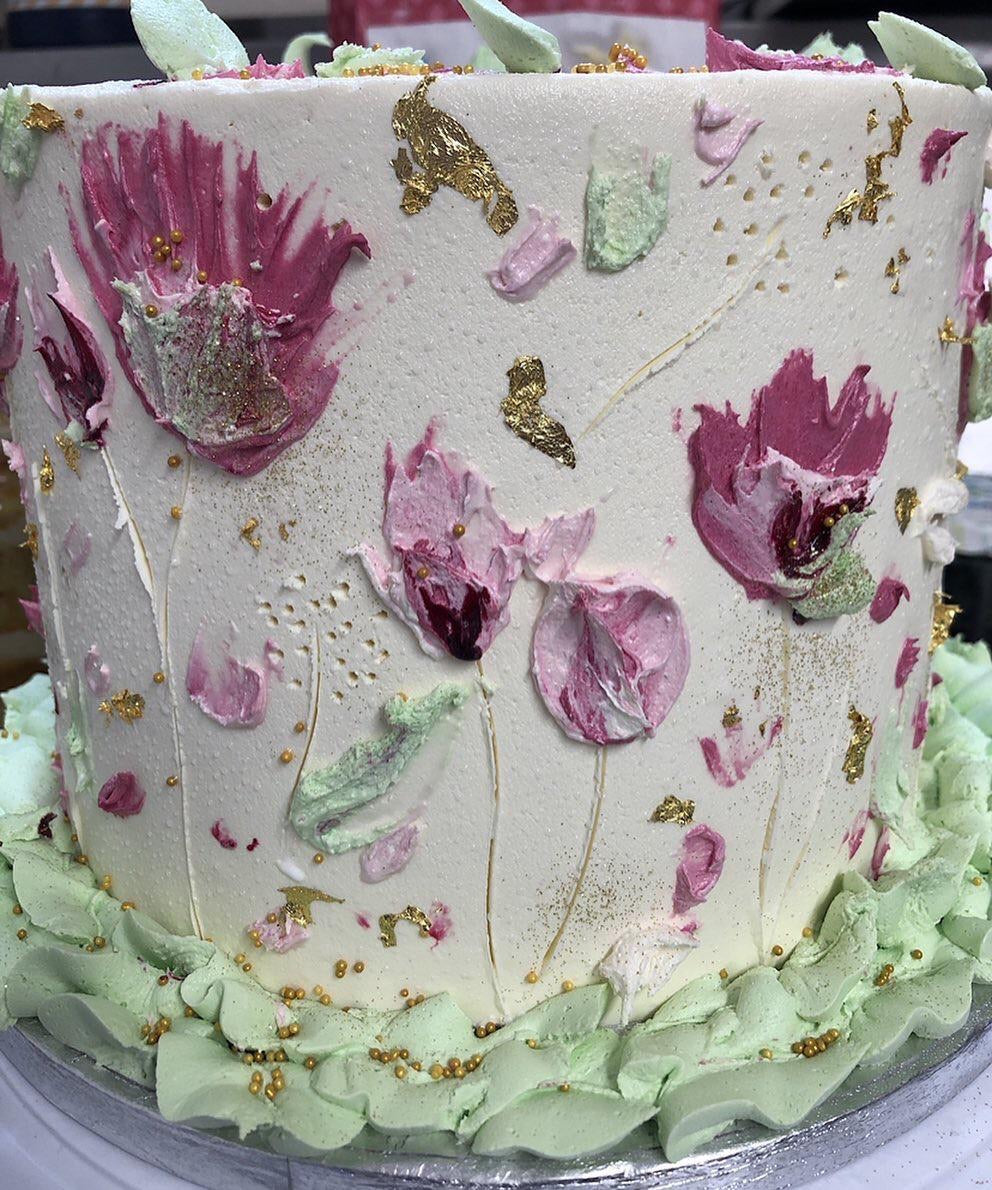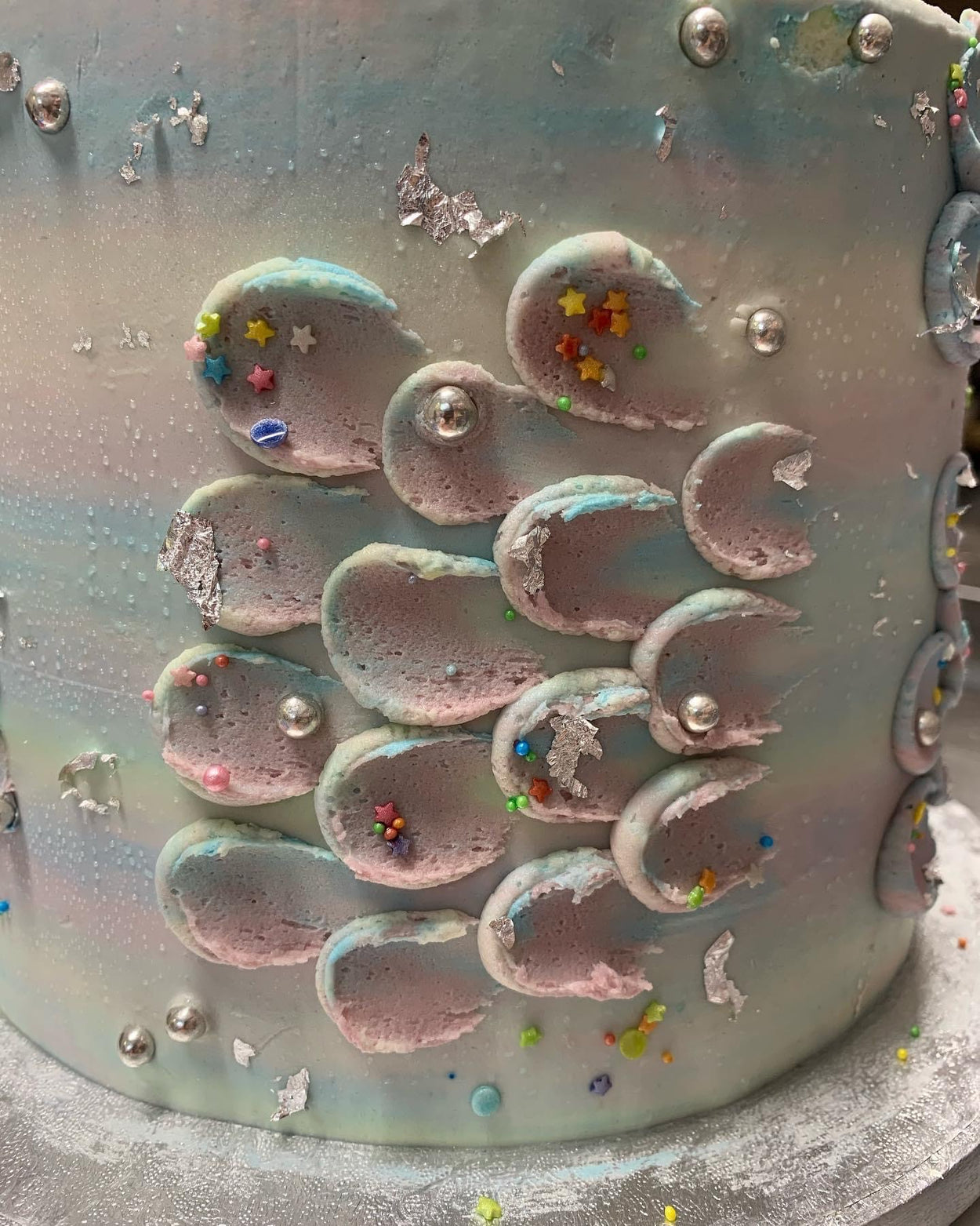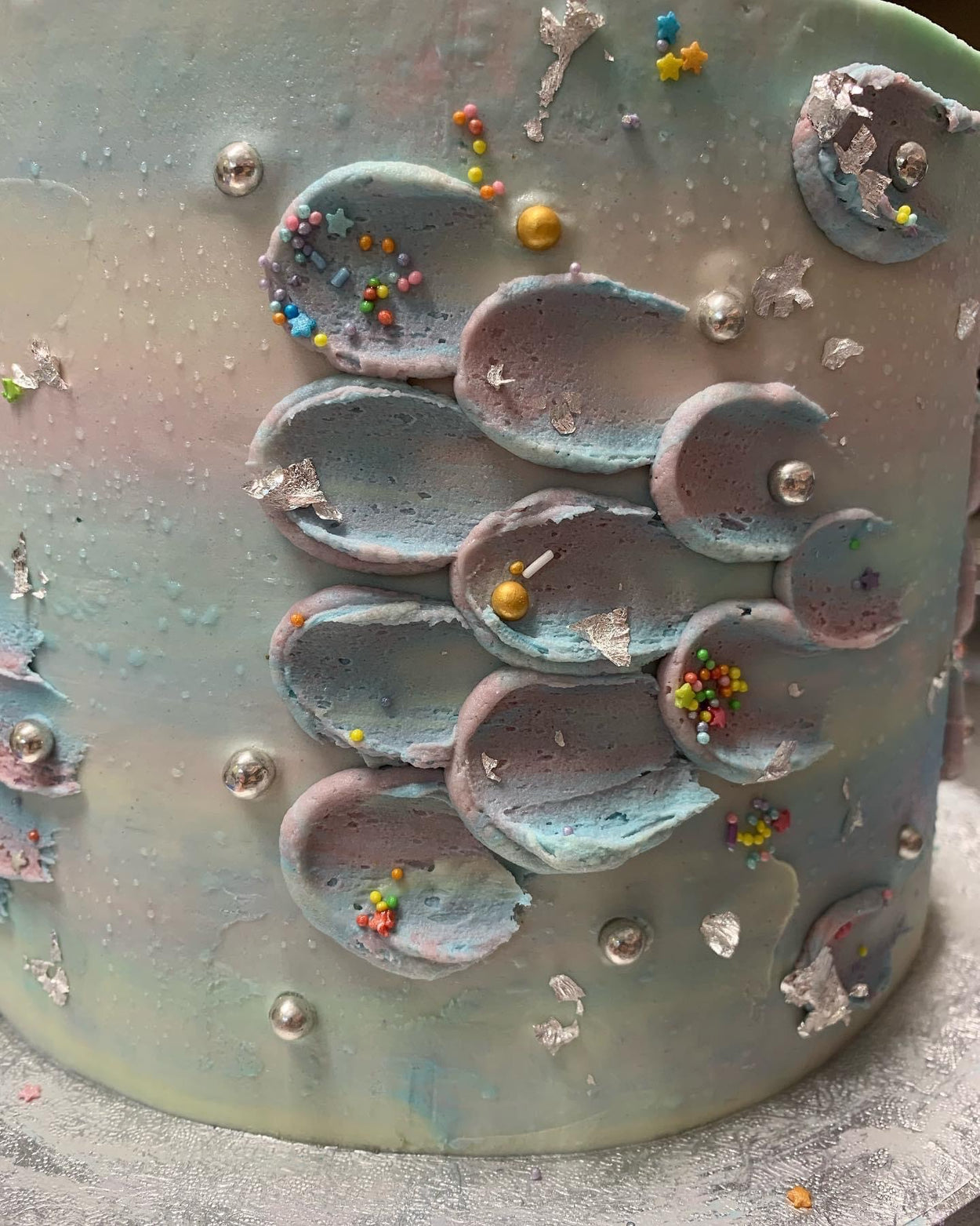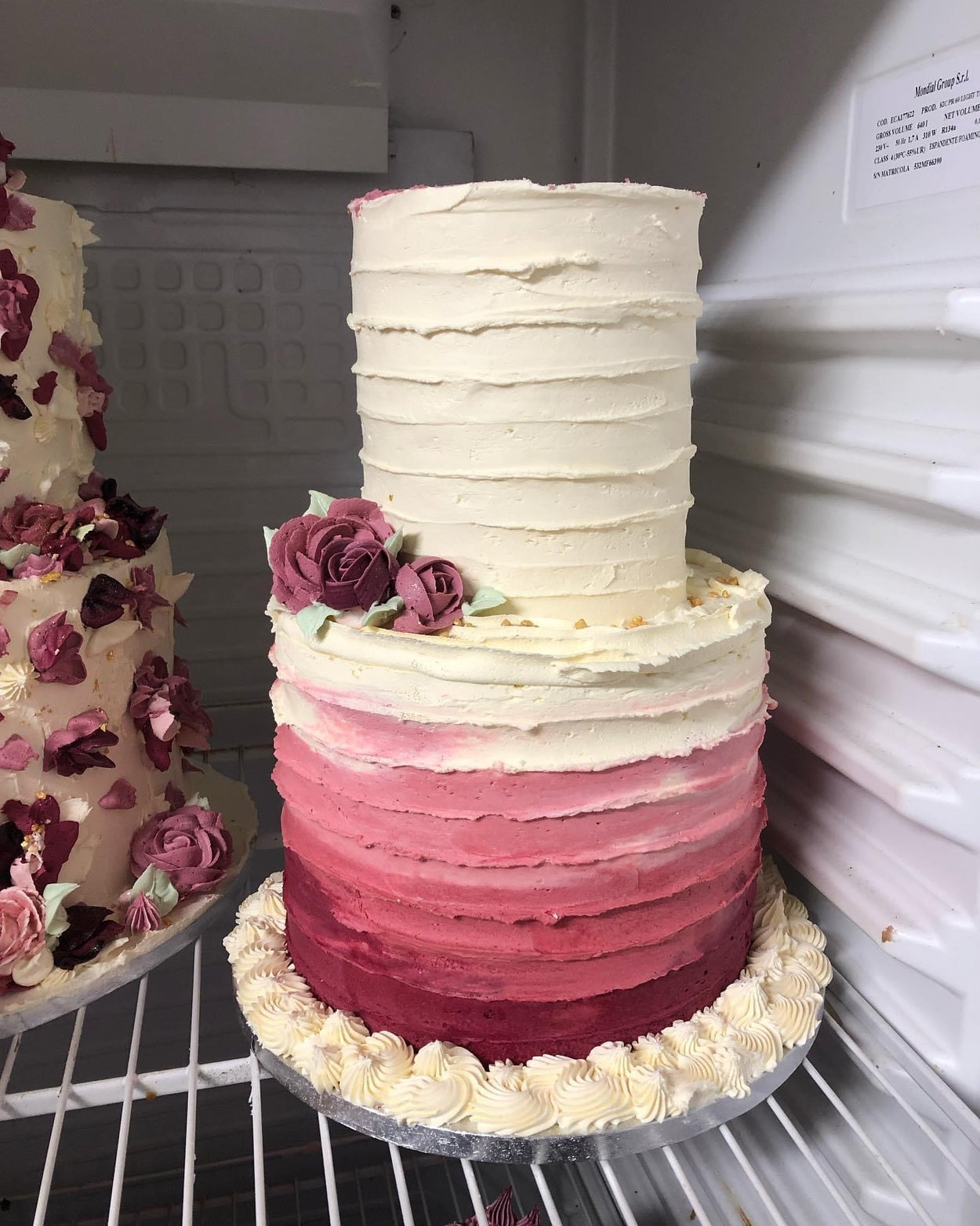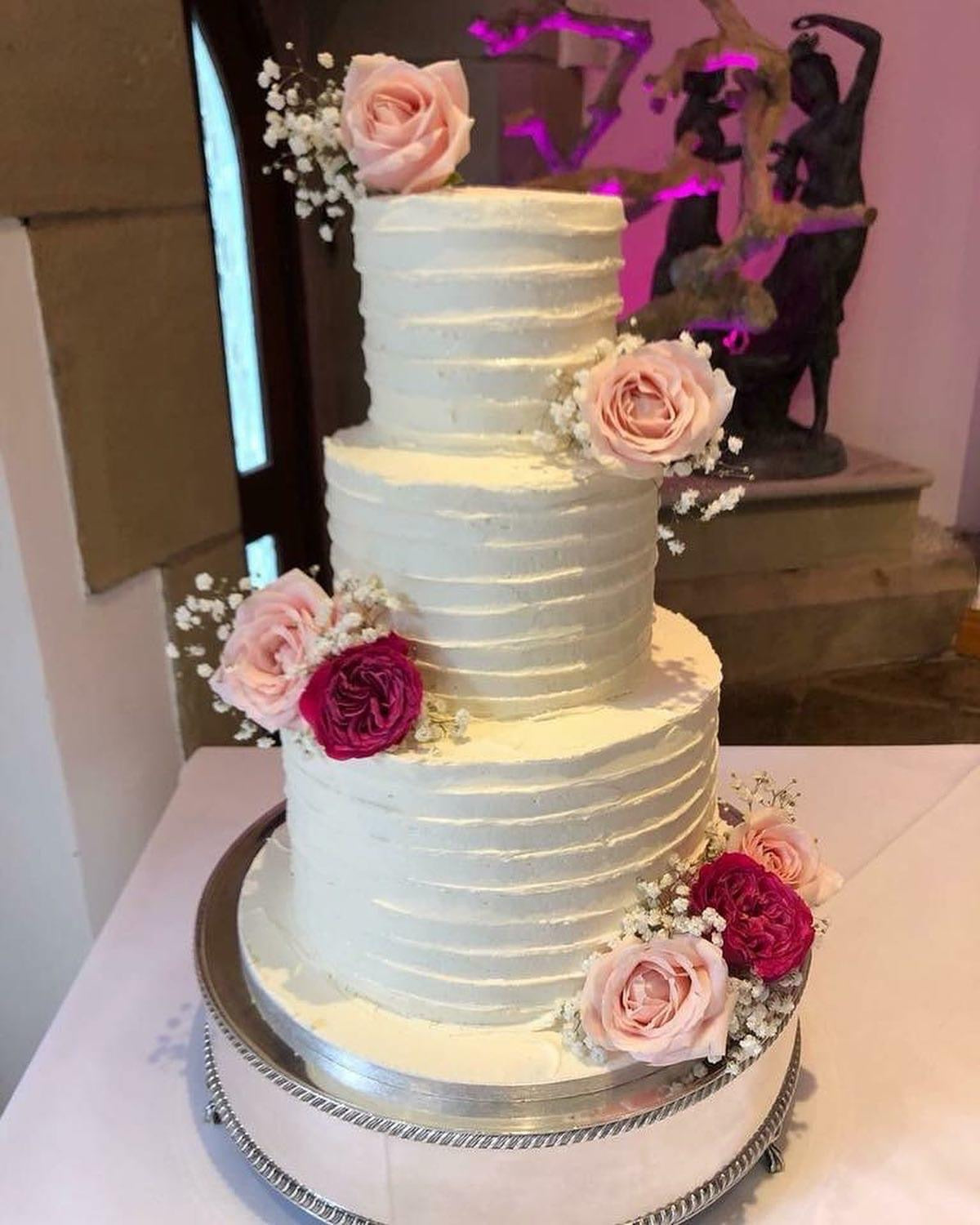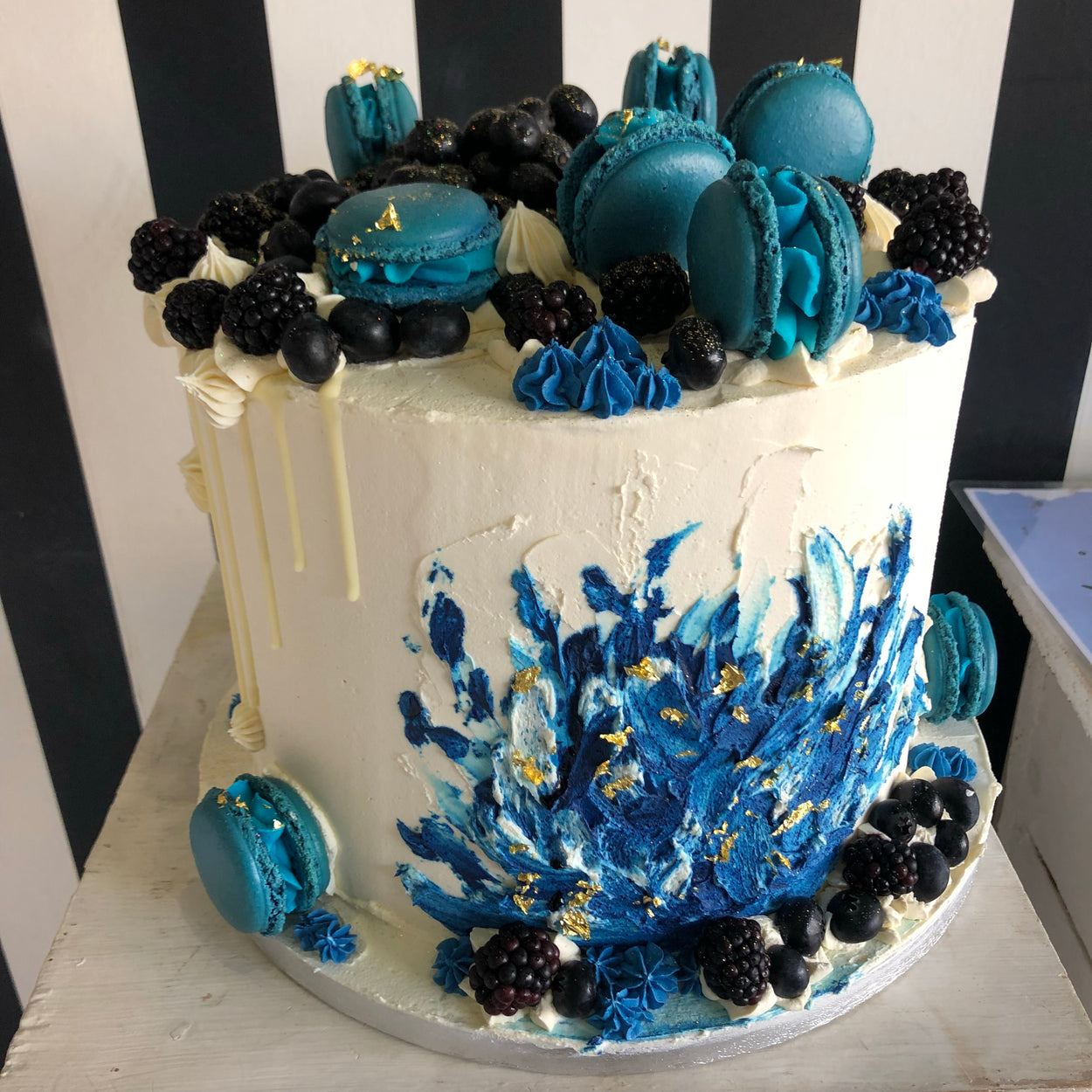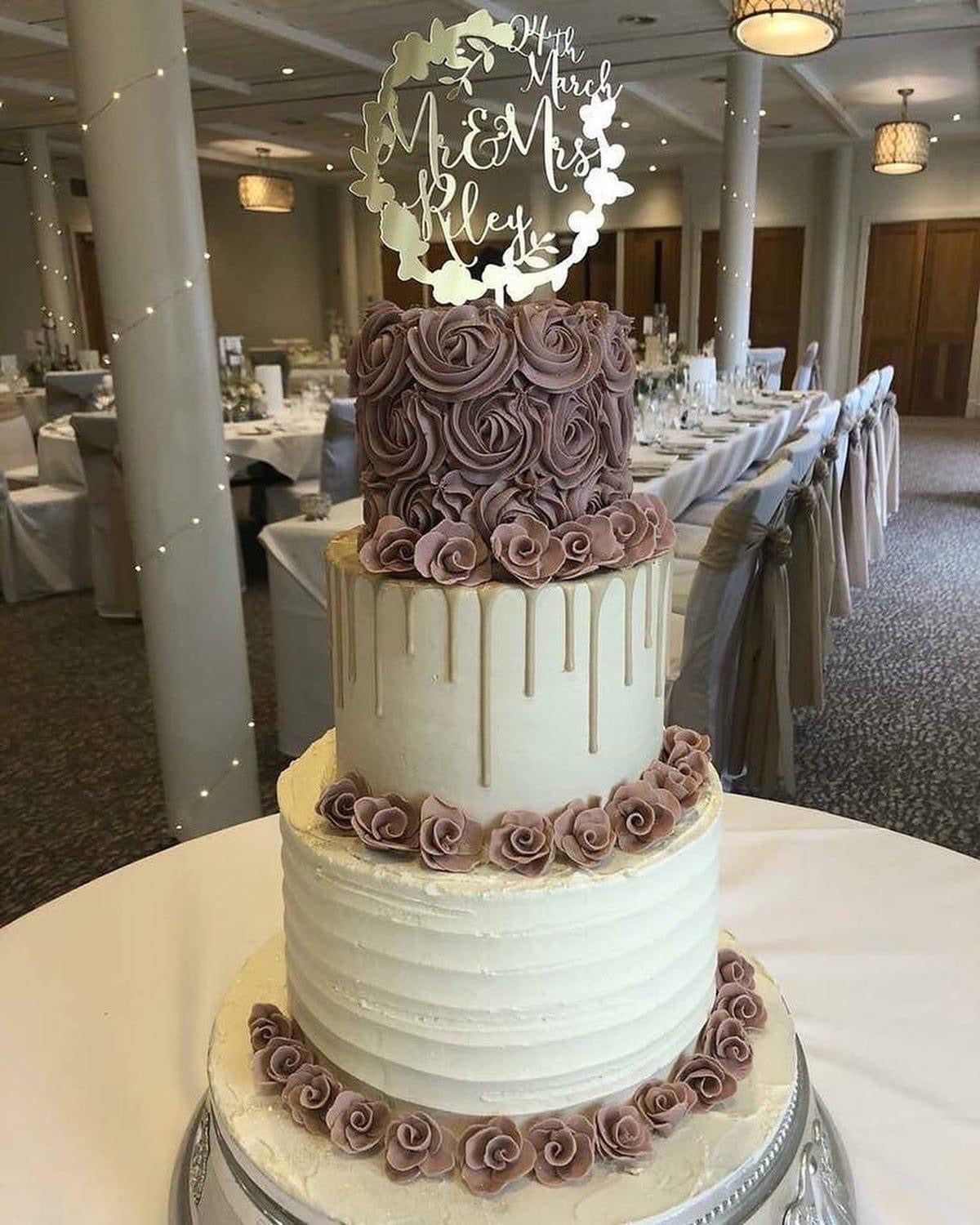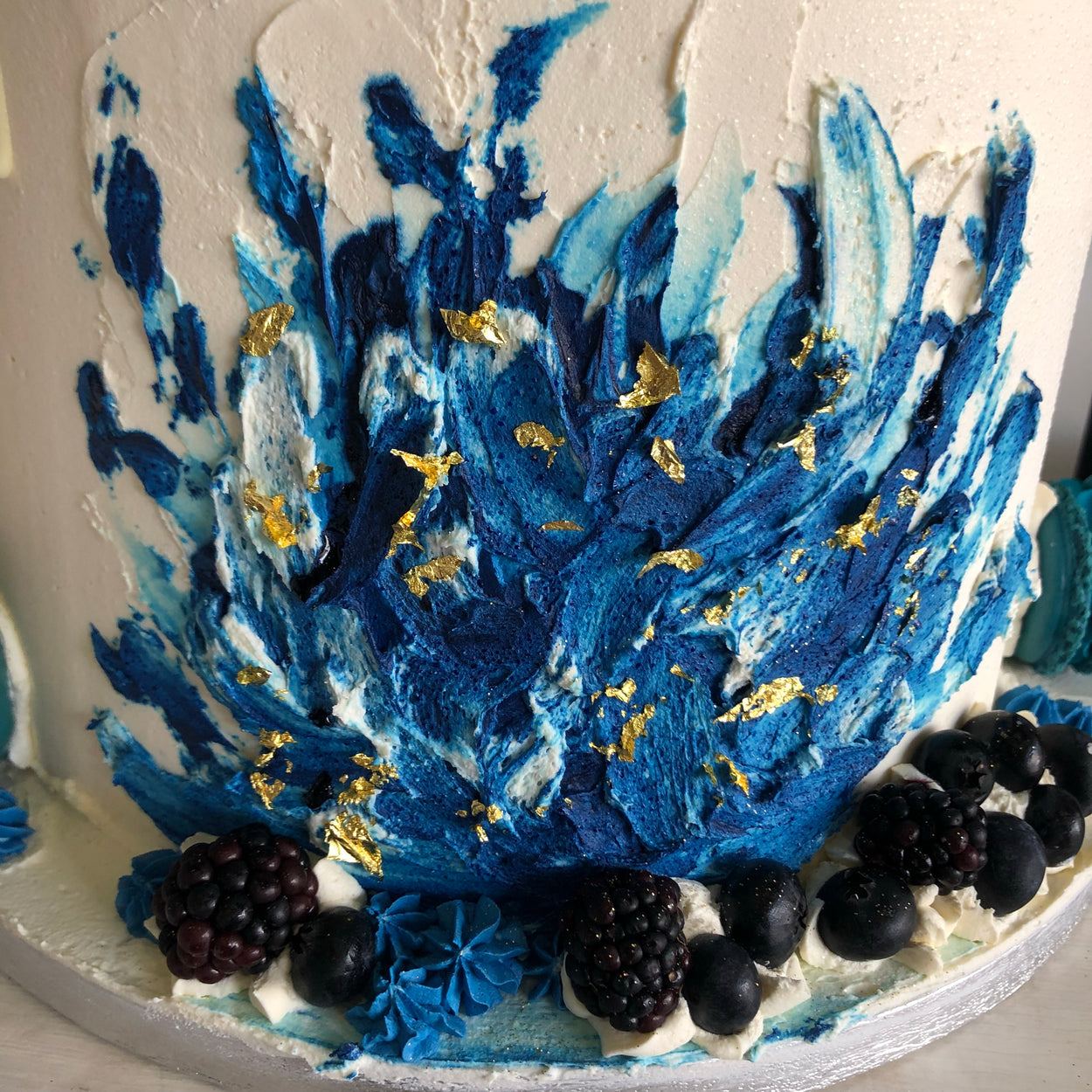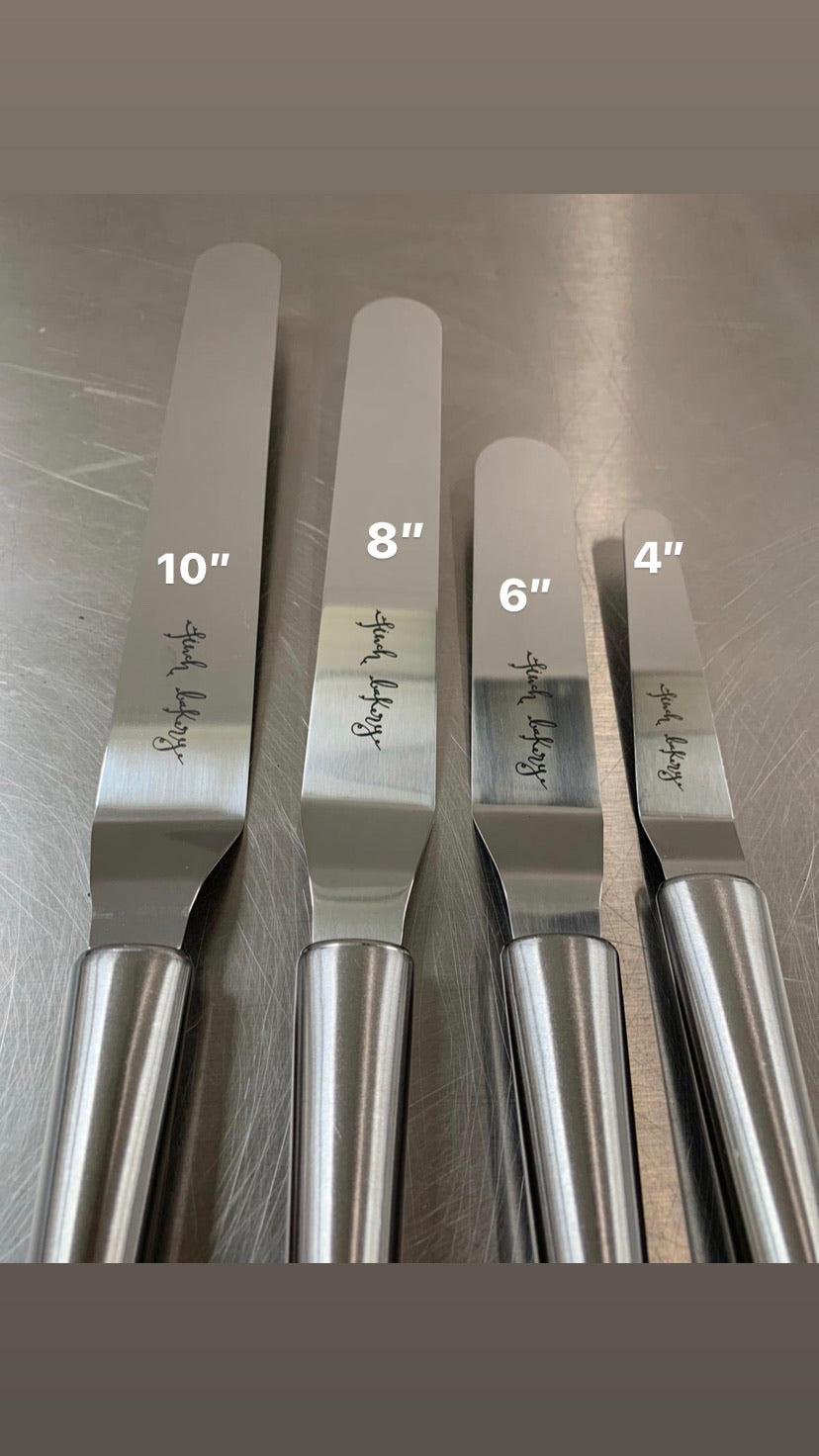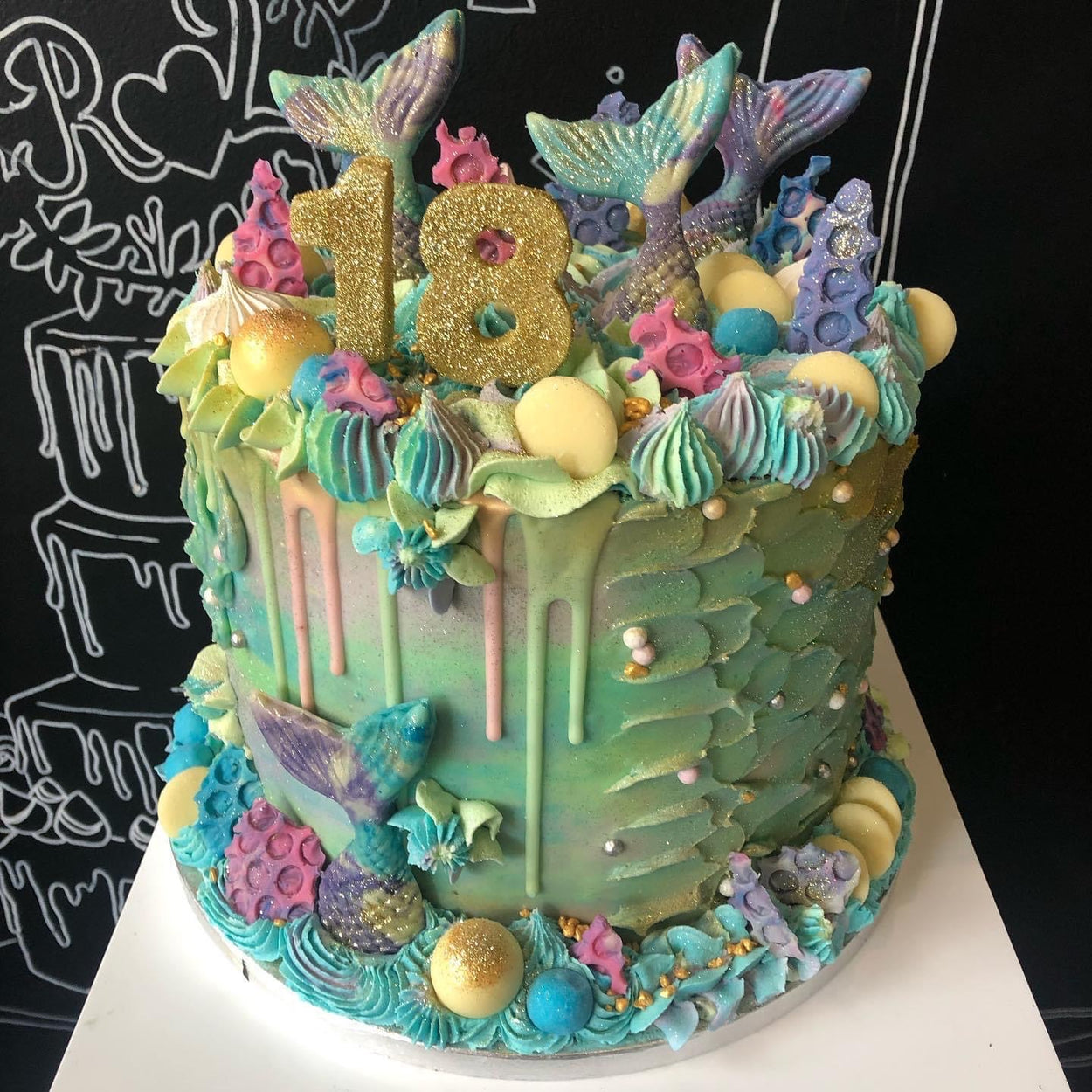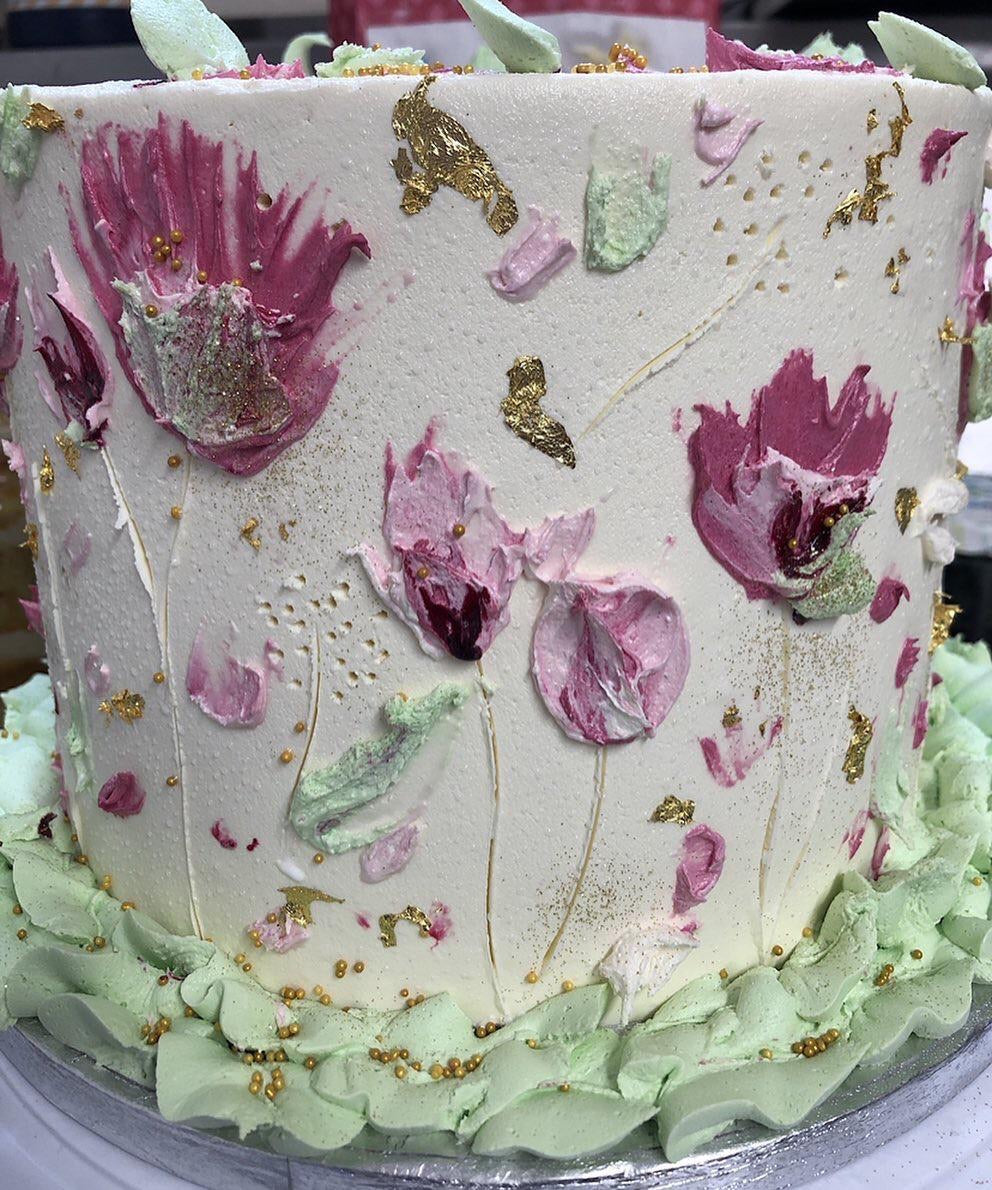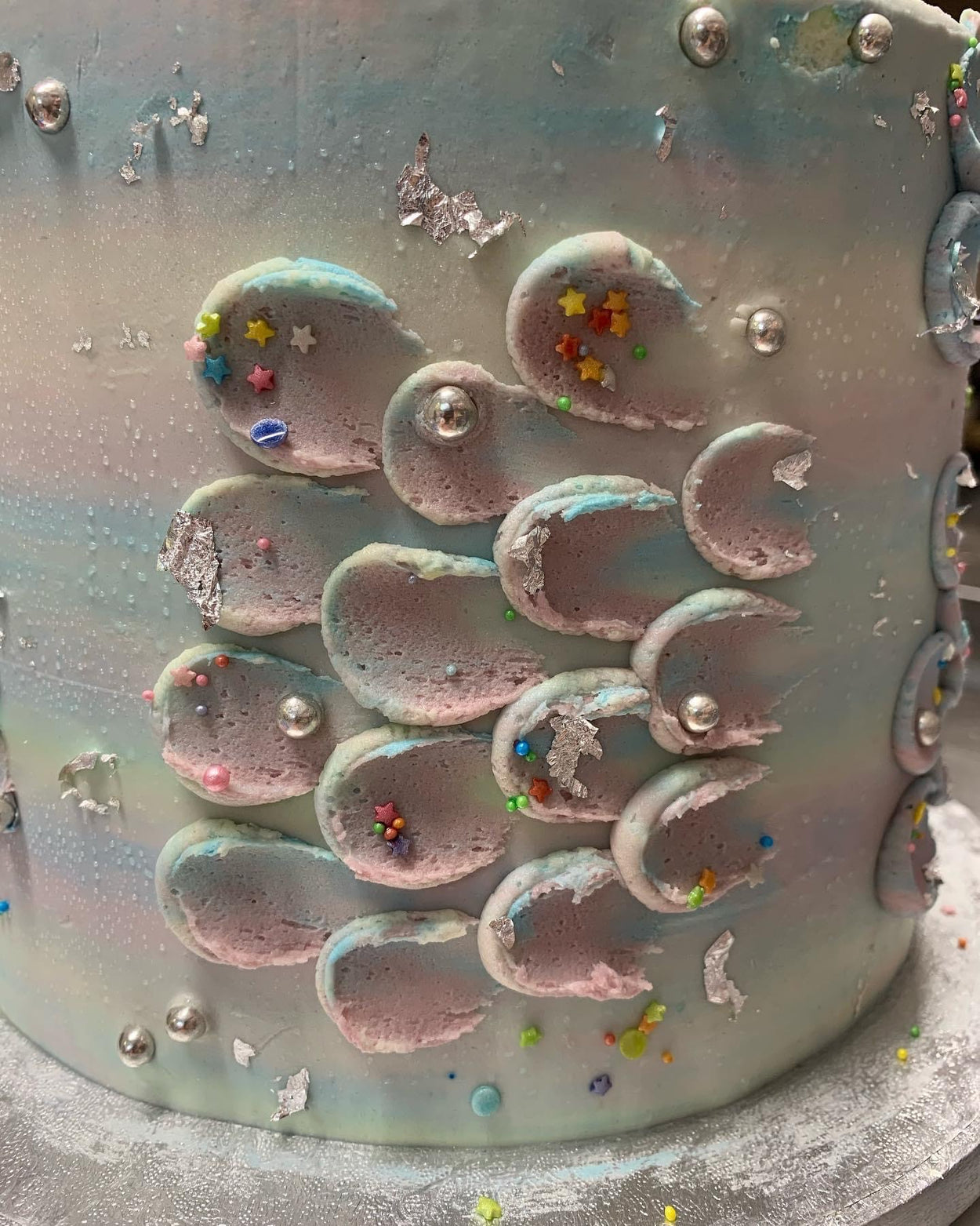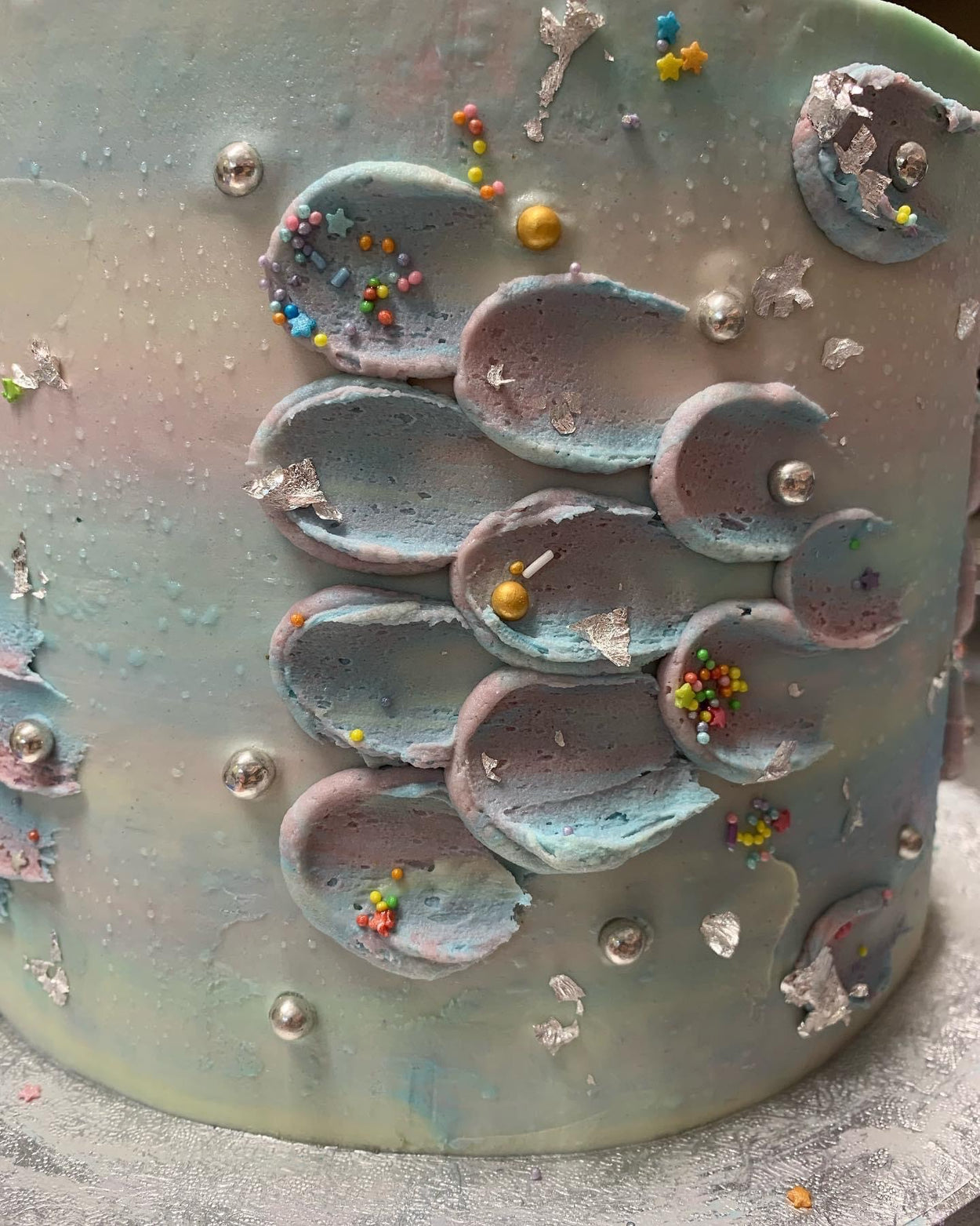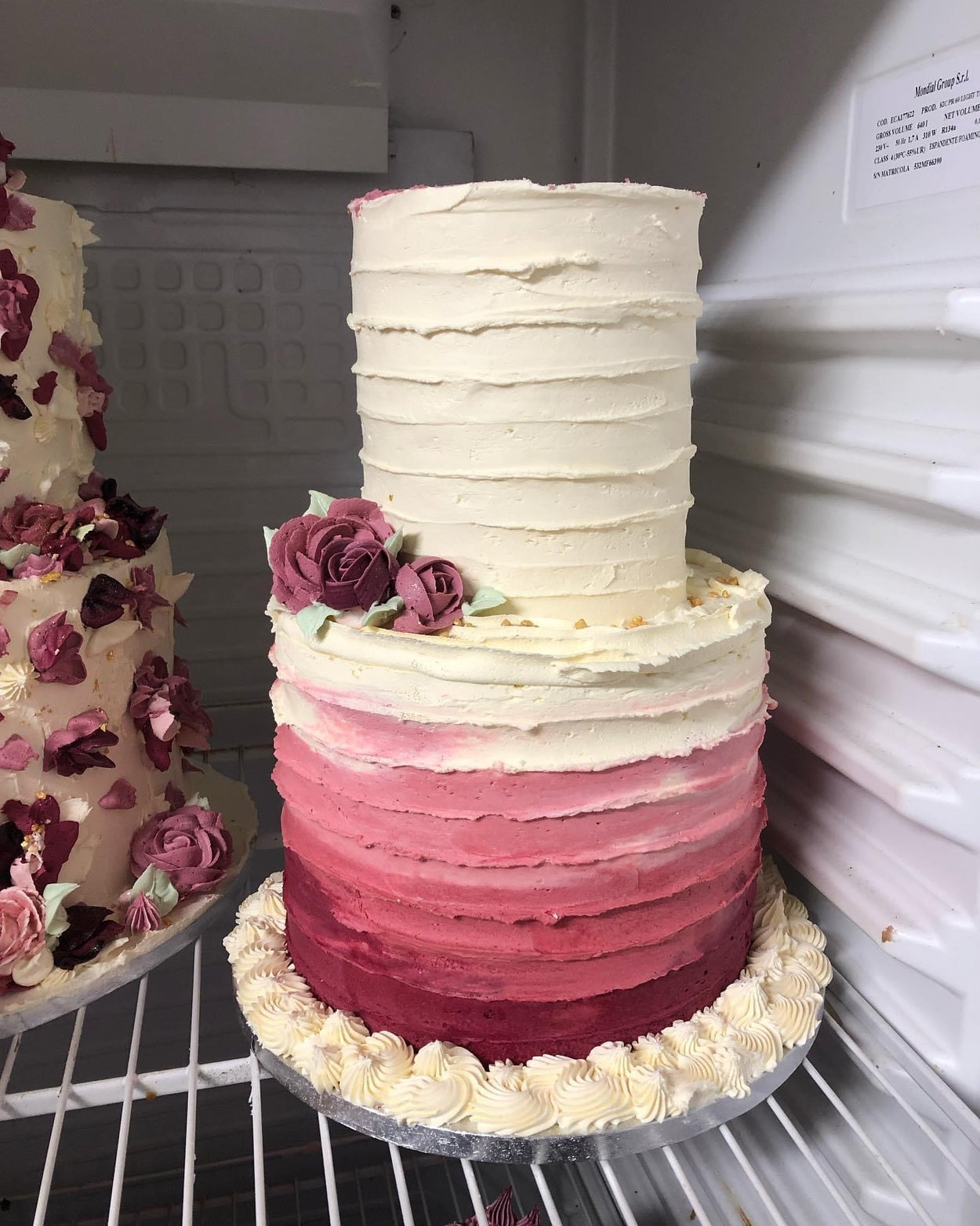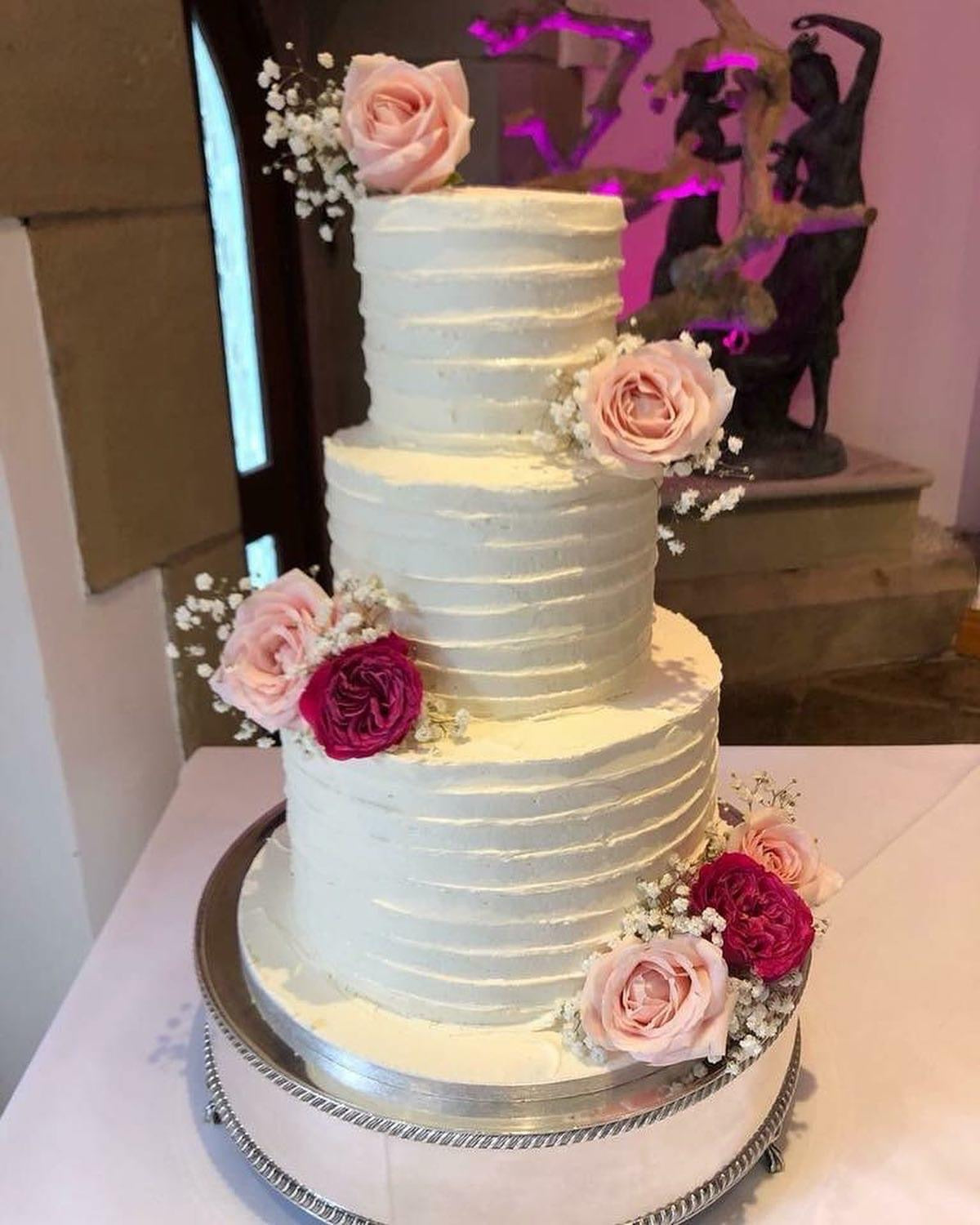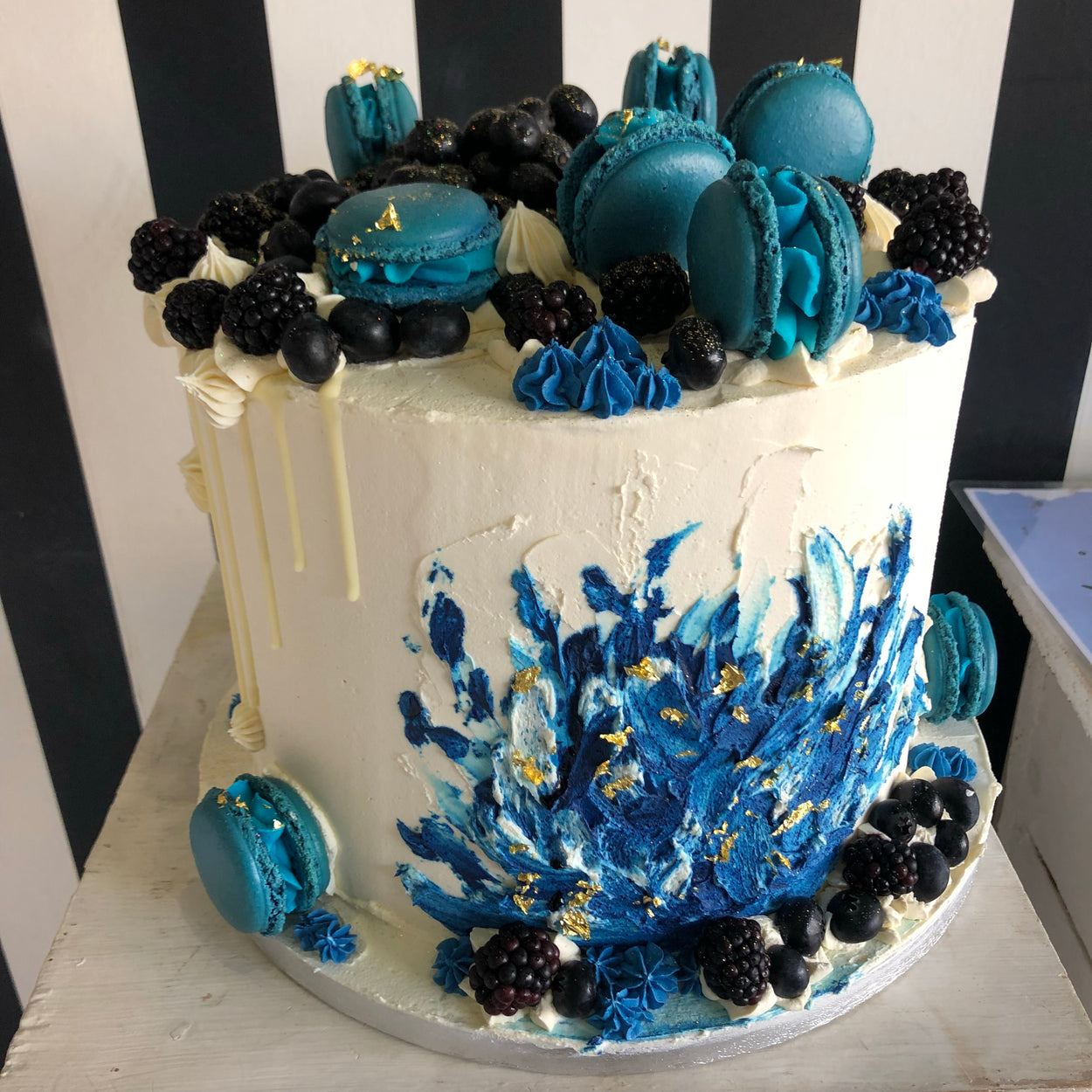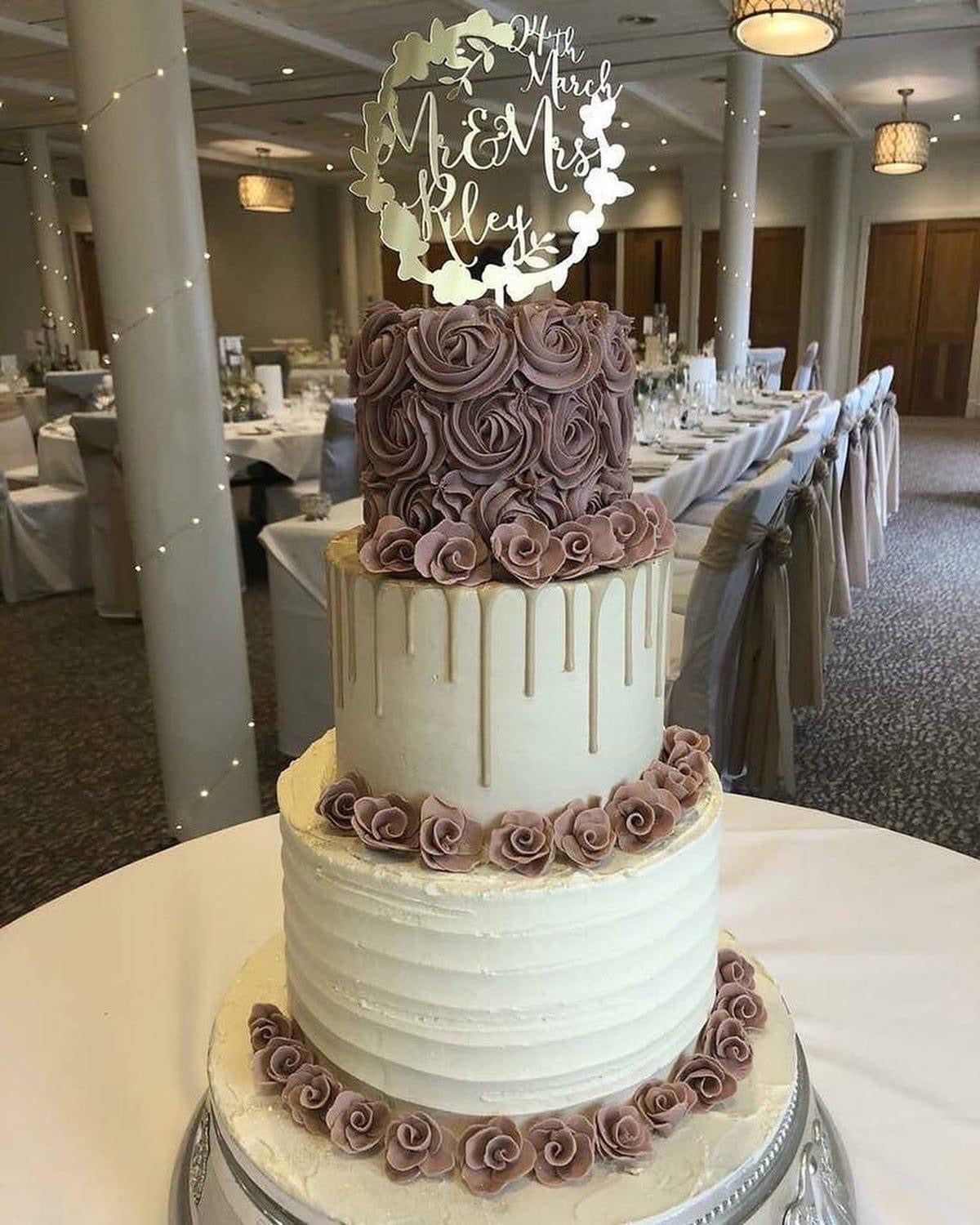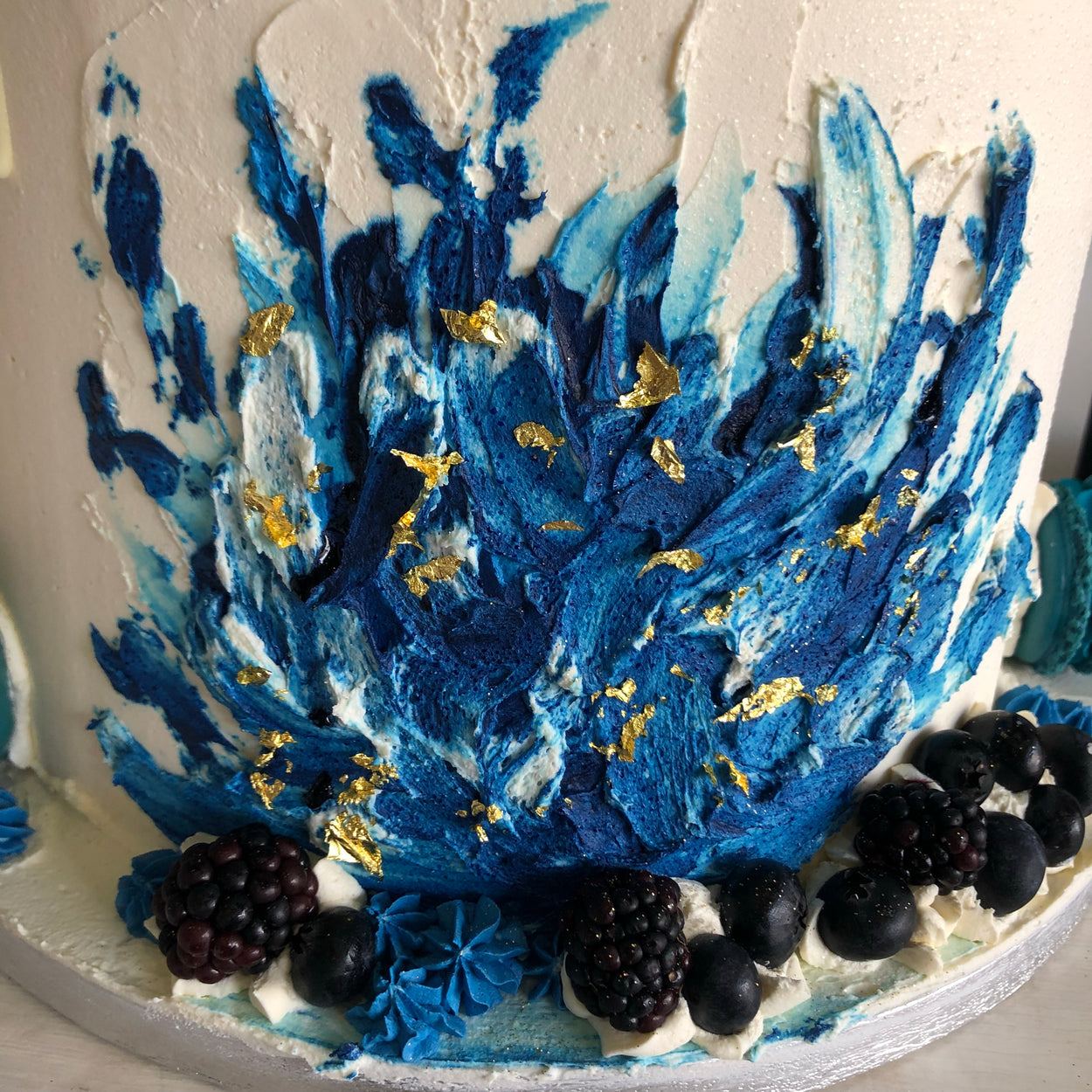 Our new metal angled palette knifes are fantastic for-
👏🏼Covering the outside of cakes with an even layer of buttercream and then smoothing it (or use one of our cake scrapers to smooth it off afterwards!)
👏🏼Spreading the filling and/or buttercream on the inside of a cake in even layers
👏🏼Using a oil painting textured technique to create gorgeous patterns with buttercream
👏🏼 Freehand buttercream ruffles
👏🏼Decorating cupcakes 
👏🏼Pulling over the lip of buttercream over the top of your cake once scraped
👏🏼 Creating mermaid/fish fin scales 
And many more uses 💖
The offset handle allows for a better precision with your hand further away from the cake.
Available in 4 sizes - 4", 6", 8" & 10" or the set of 4. 
Stainless steel can be heated to create a smoother finish 
Due to the nature of the metal, scraper may already have some naturally occurring discolouration/scratching. We recommend washing before use.
Hand wash only.