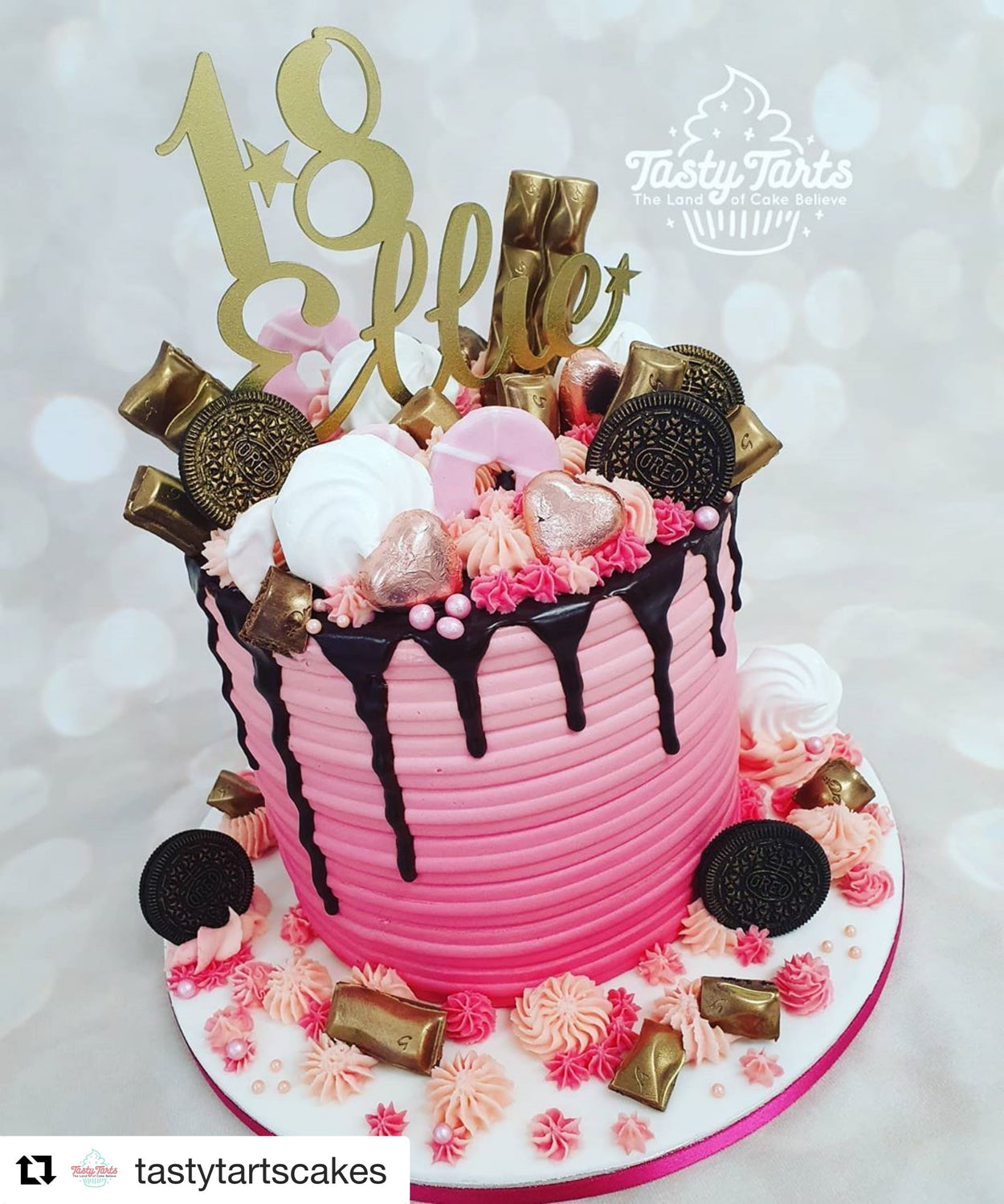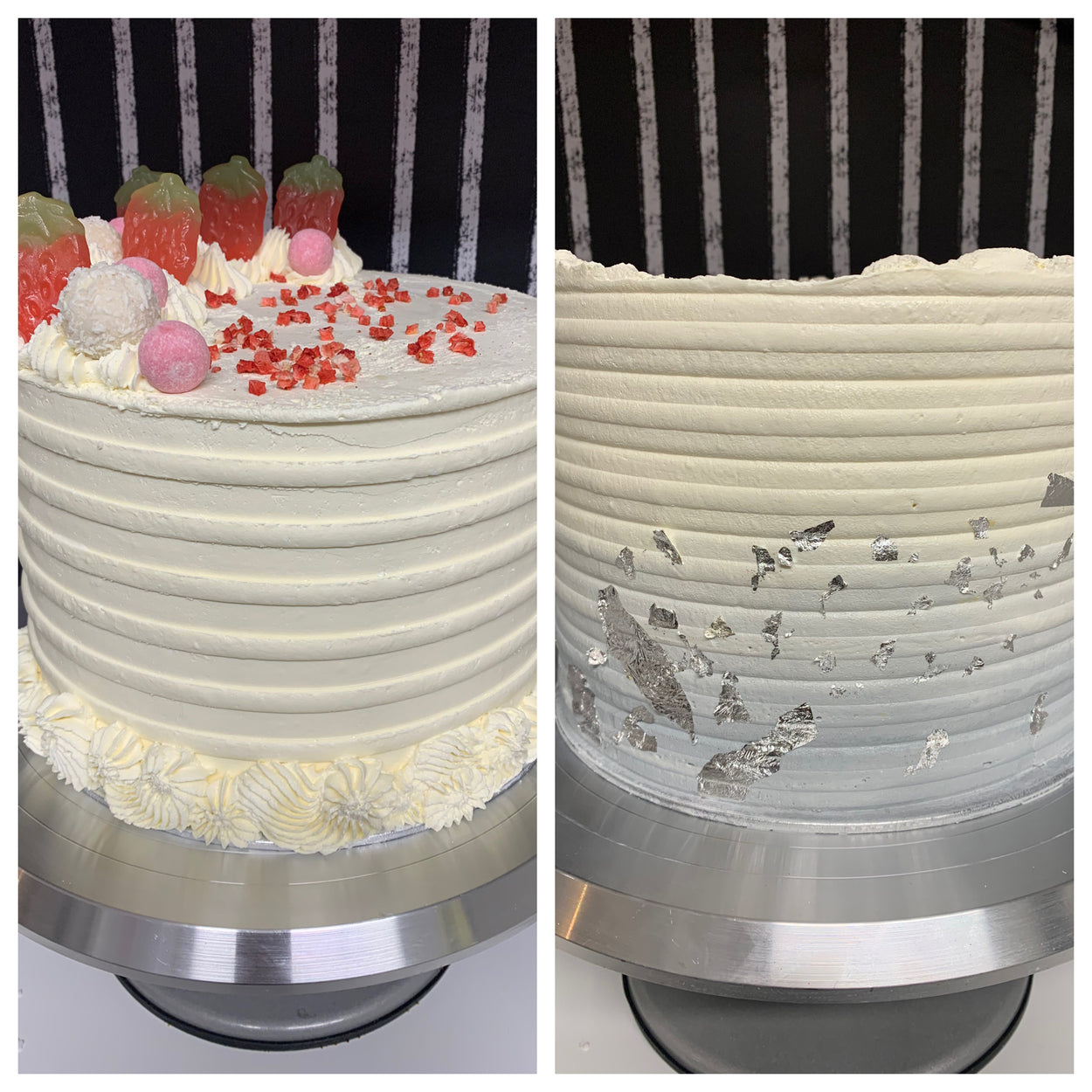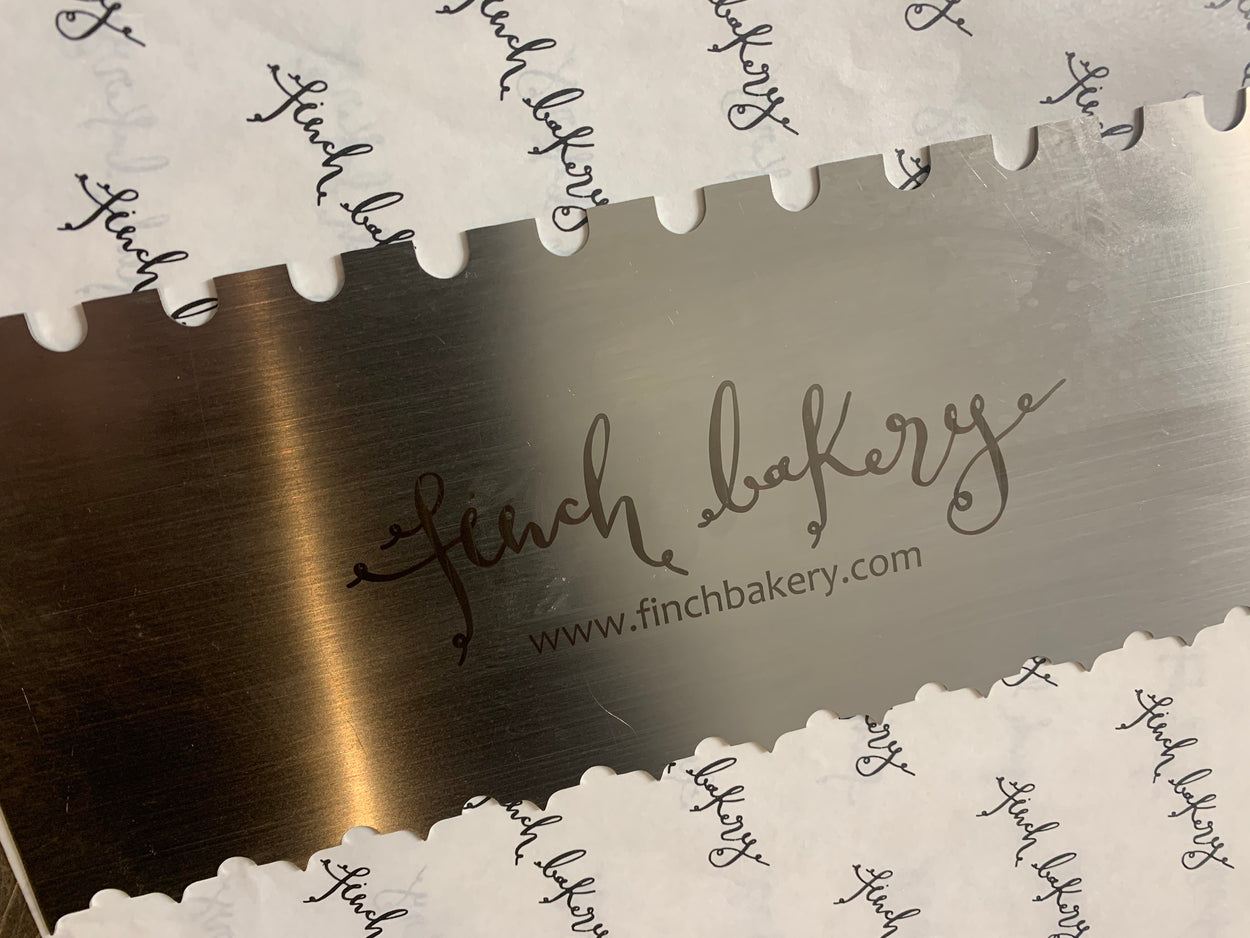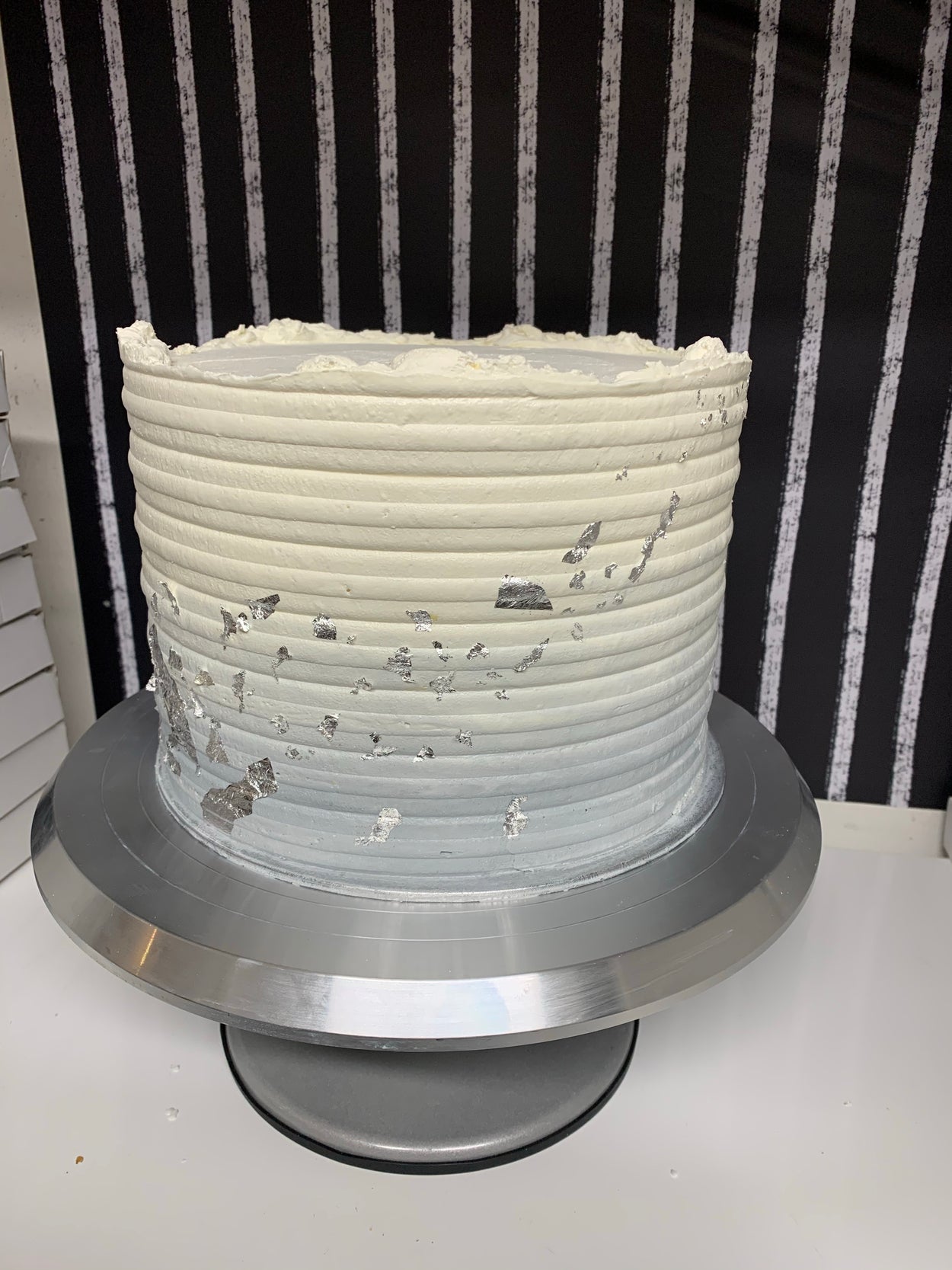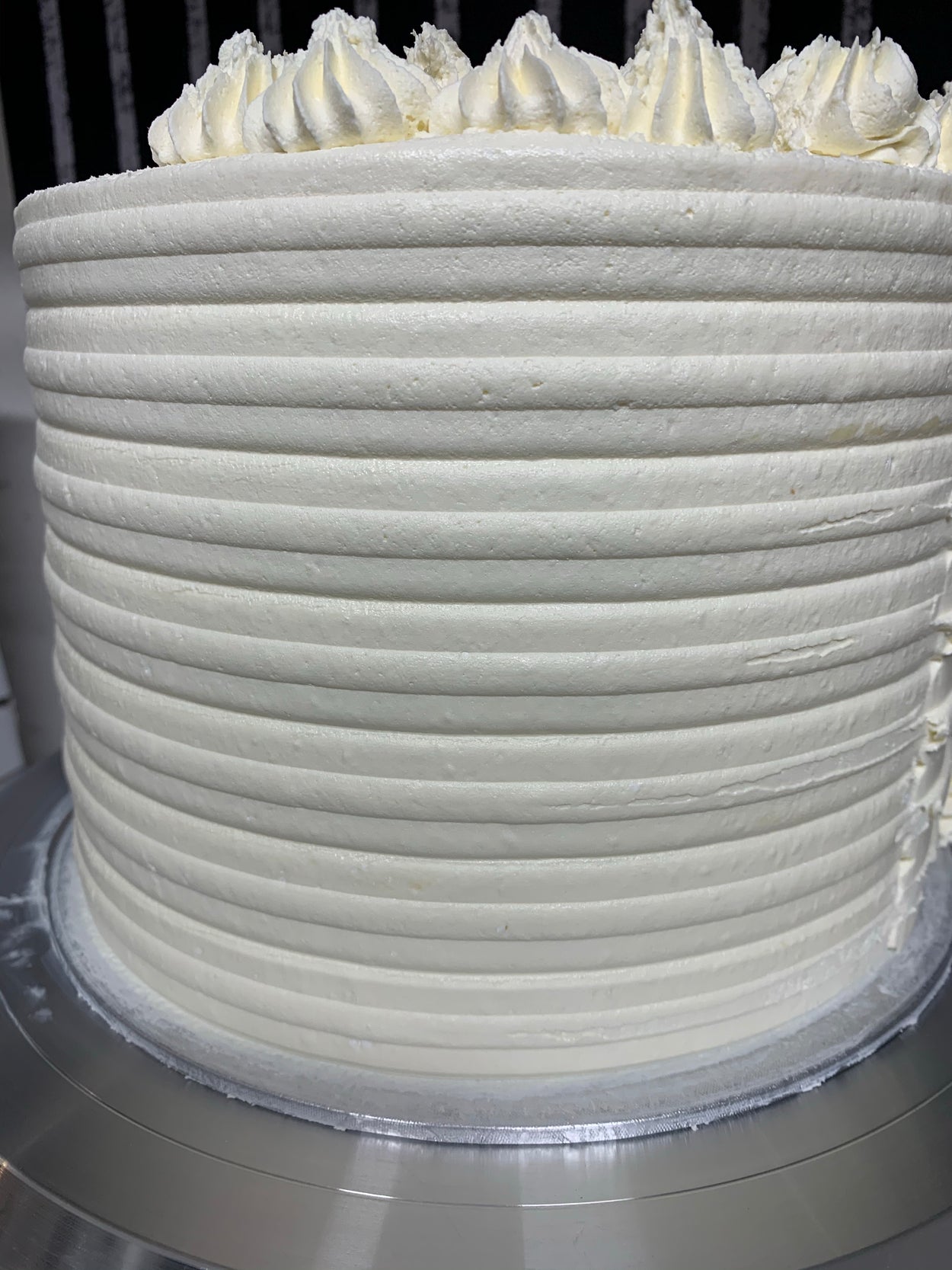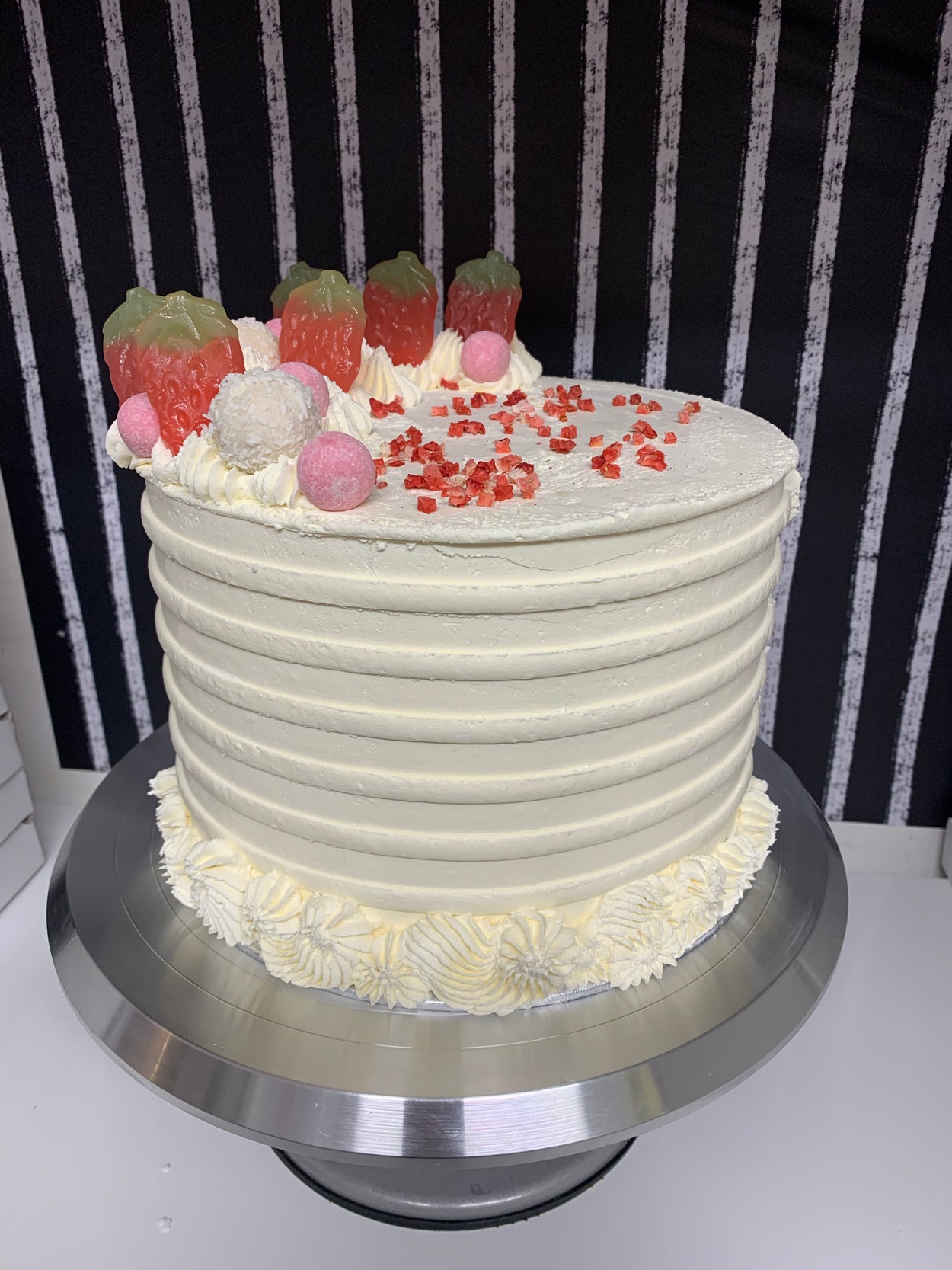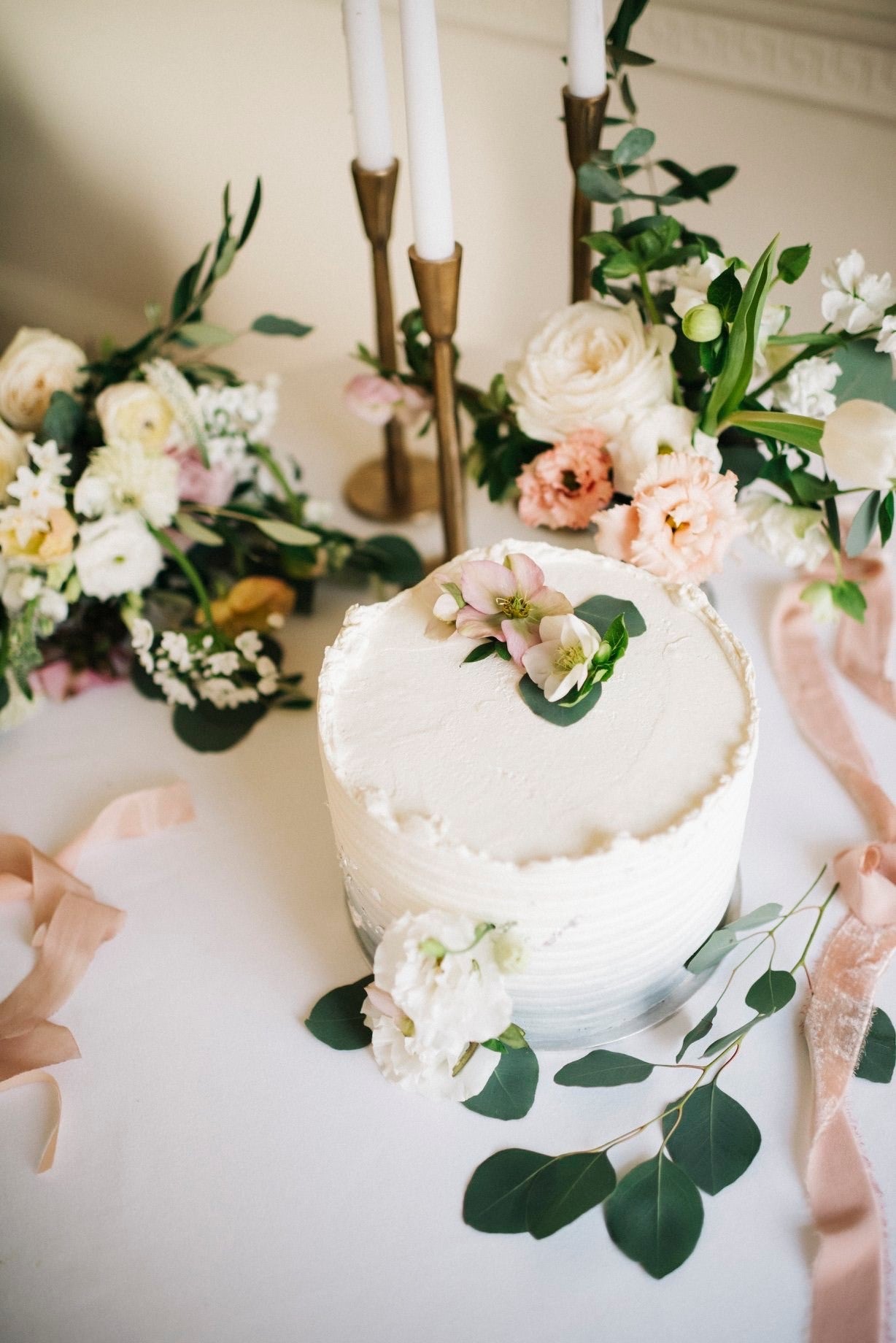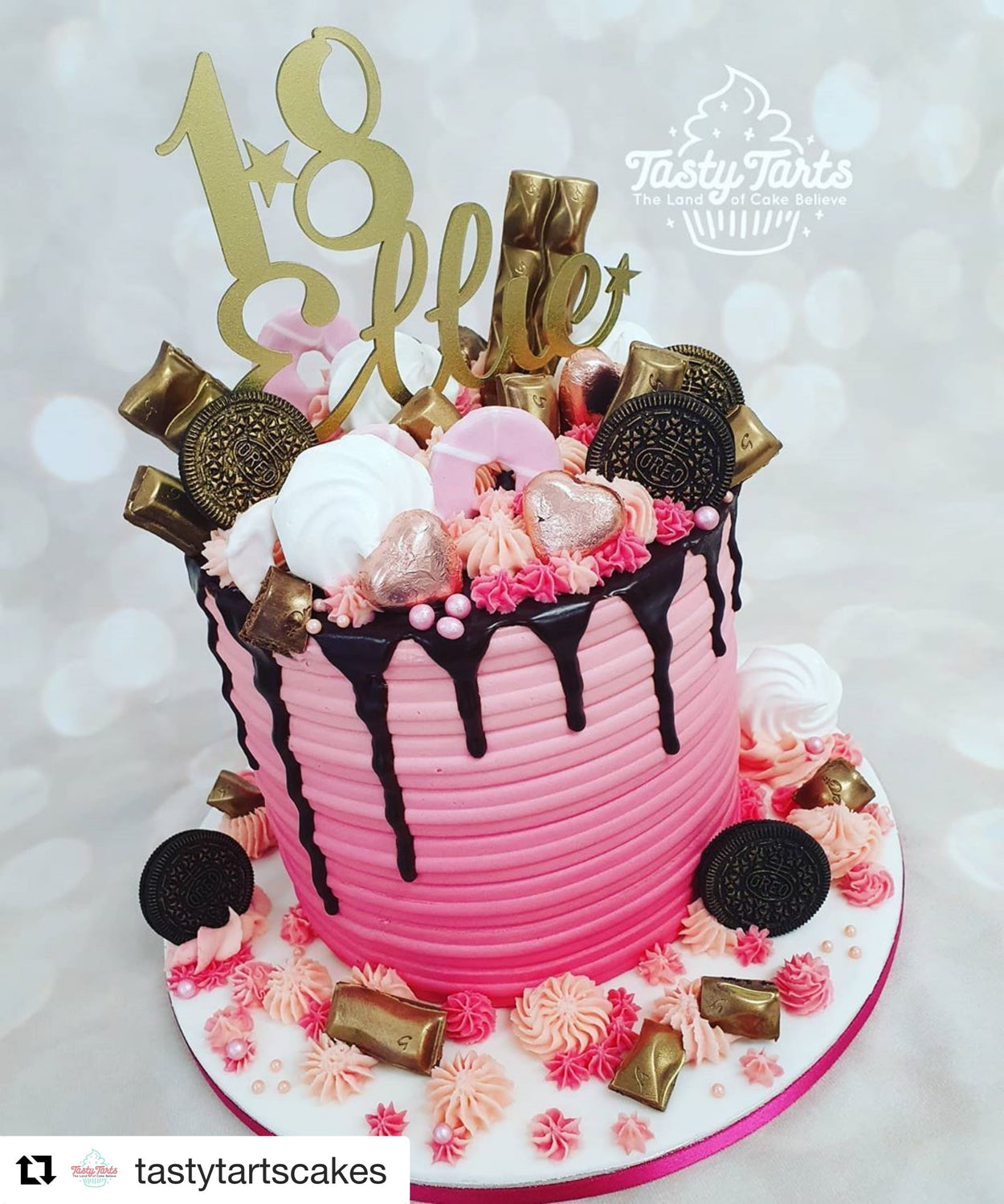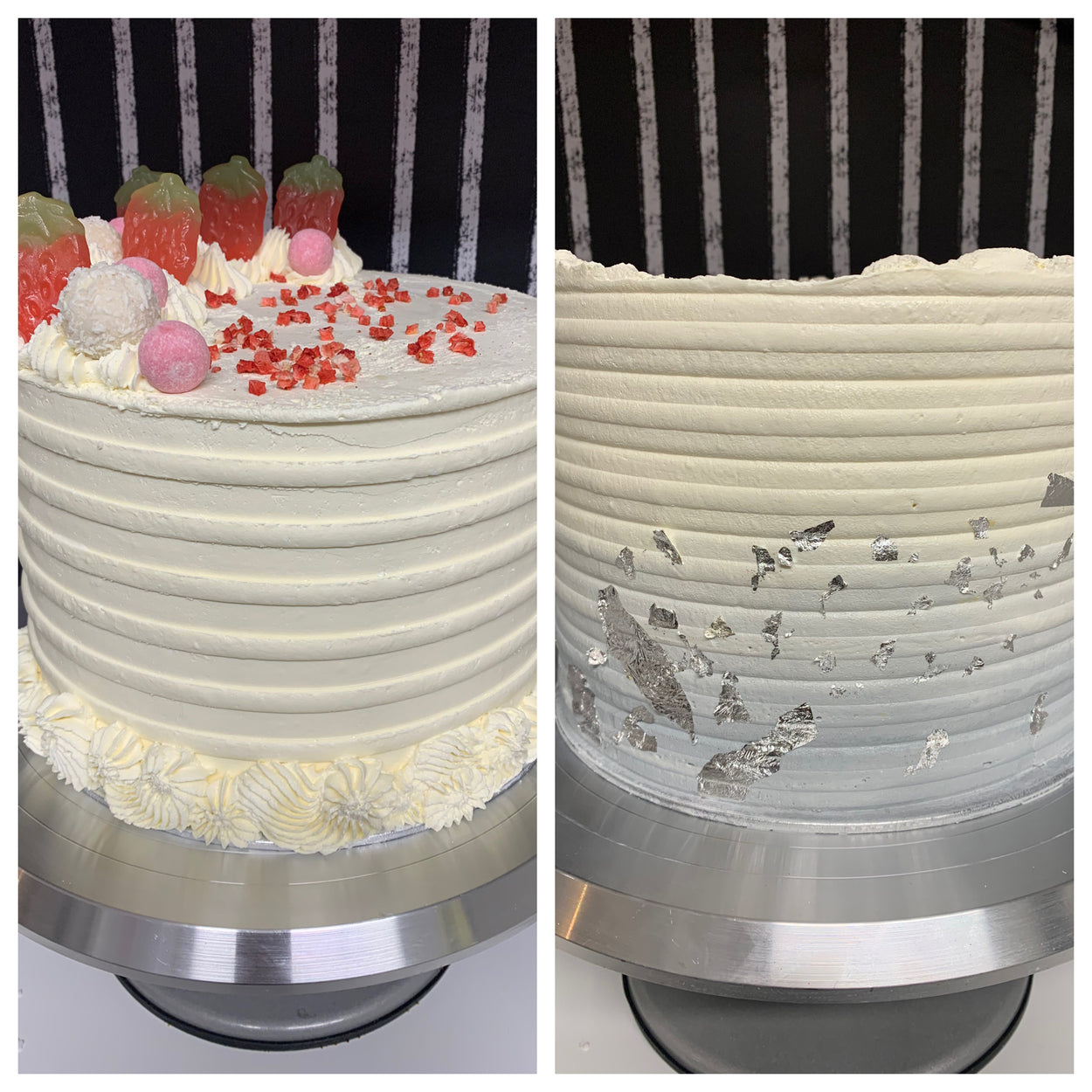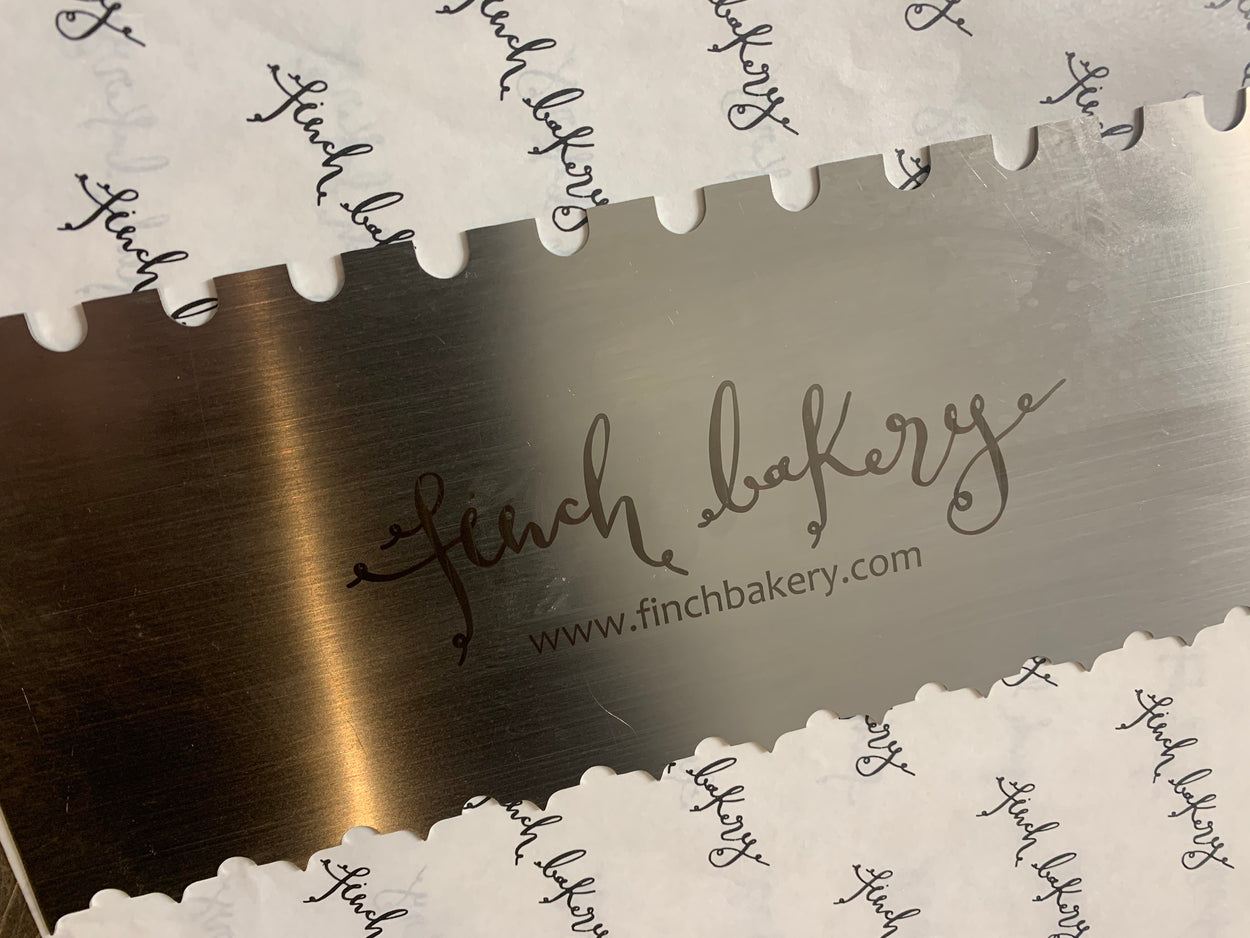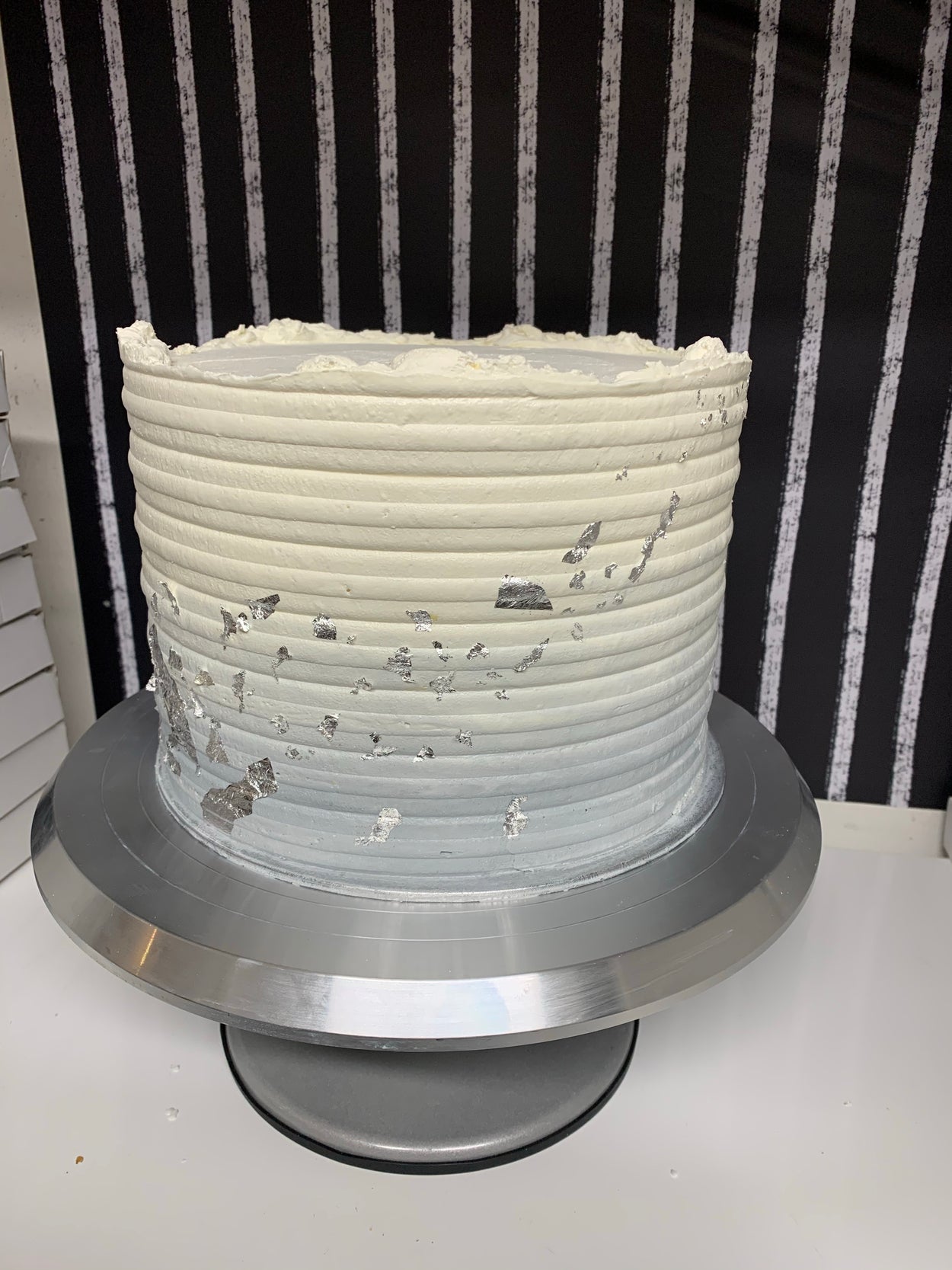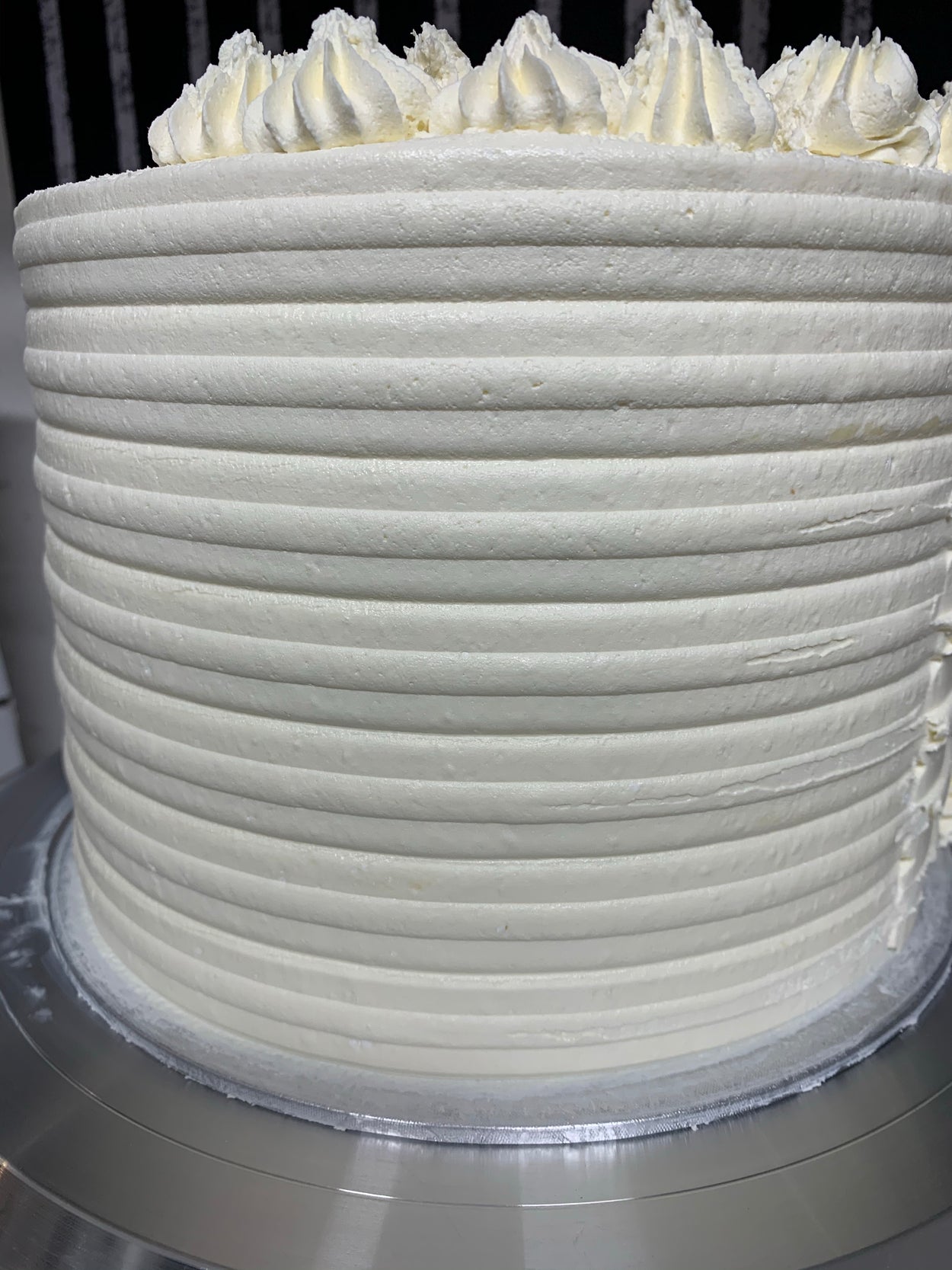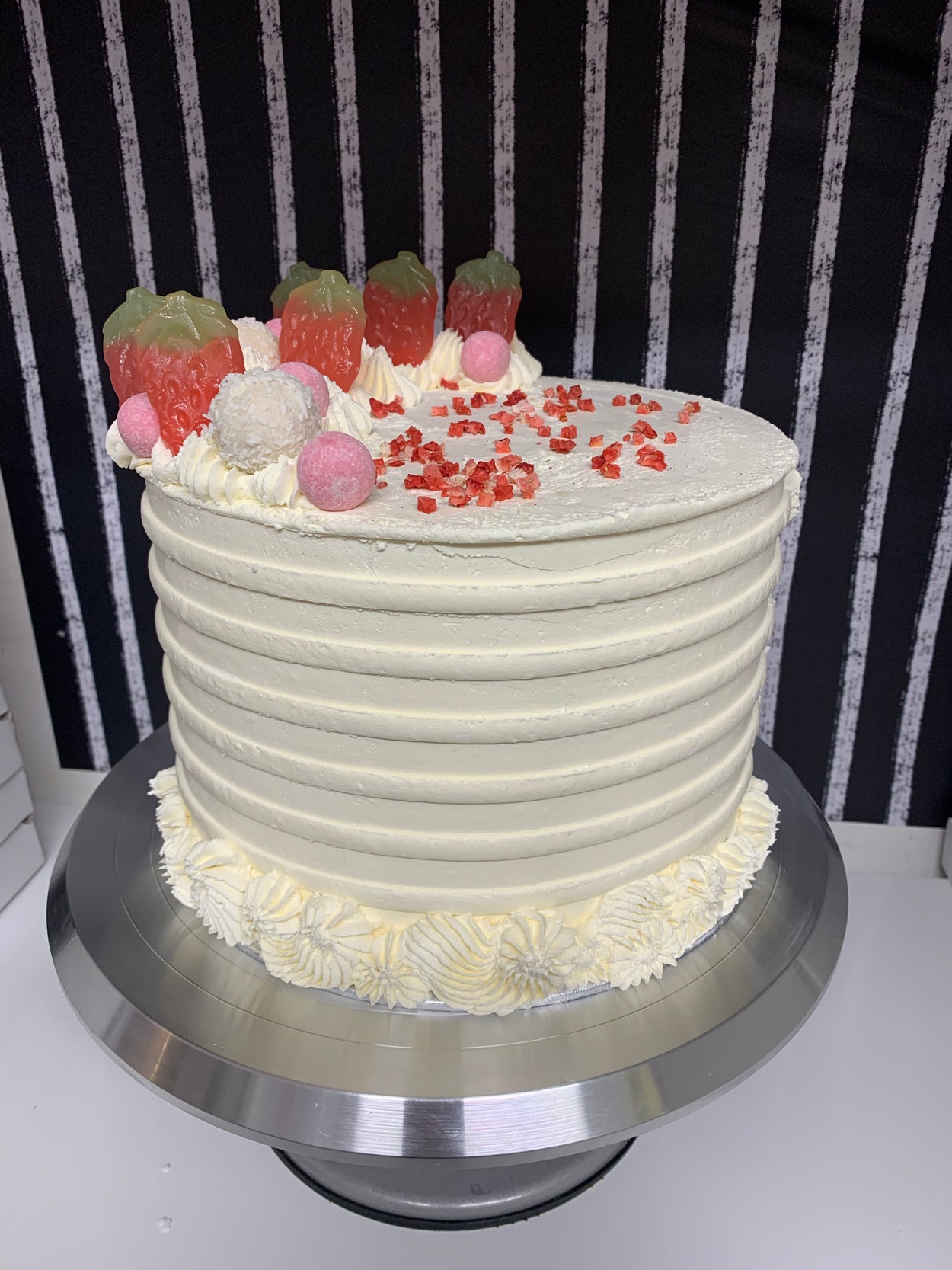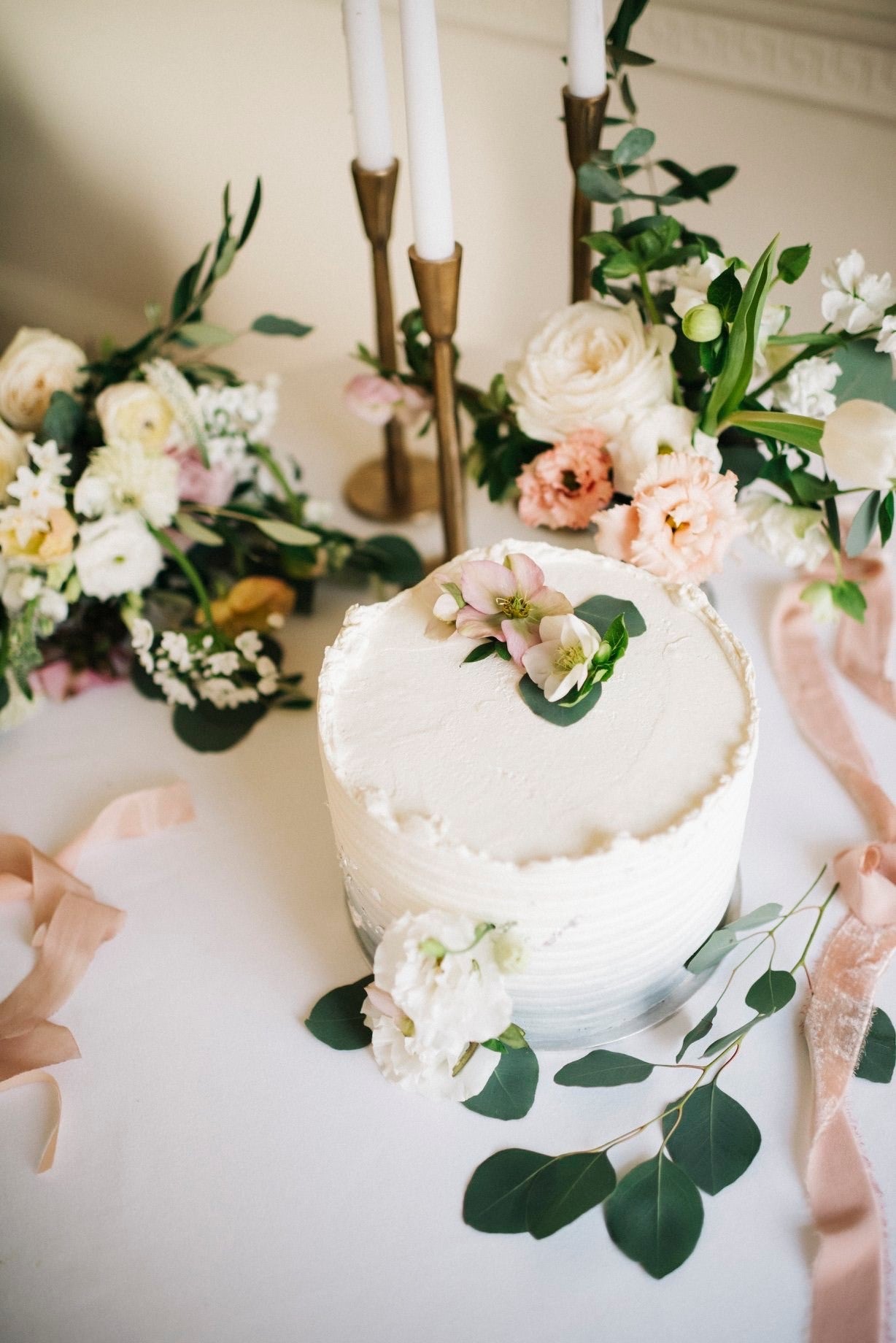 Please note we are currently in the process of changing over logos on our new scrapers. You may receive a scraper with our old OR new logo depending on the stock we have left.
Create striped bubble patterns in your buttercream cake with our dual sided scraper. Both sides feature a bubbled convex scallop pattern shape in two different sized stripes. Perfect for wedding cakes. 
Remember to hashtag #finchscrapery on Instagram so we can see your bakes created with our FB scrapers. 😍
Apply the buttercream/frosting/ganache with a spatula or piping bag, smooth with a straight edge scraper (available to buy on our website) and then use either sides to create a perfect pattern.  Can be used without a straight edge scraper, however best results will occur when the buttercream is smooth before beginning with the duel scraper. Varied pressure will create different outcomes.
Wedding cake photo by Kerry Woods Photography
Food grade, stainless steel, high quality metal cake combs for that Finch Bakery touch.
Scraper measures at 10" tall
Stainless steel can be heated to create a smoother finish 
Please be aware these scrapers are sharp. As they are double sided, great care must be taken during use. Please use guards provided. 
Due to the nature of the metal, scraper may already have some naturally occurring discolouration/scratching. We recommend washing before use.
Dishwasher safe, however this may cause fading
Scrapers are sharp. Please keep out of reach from children and handle with care ⚠️