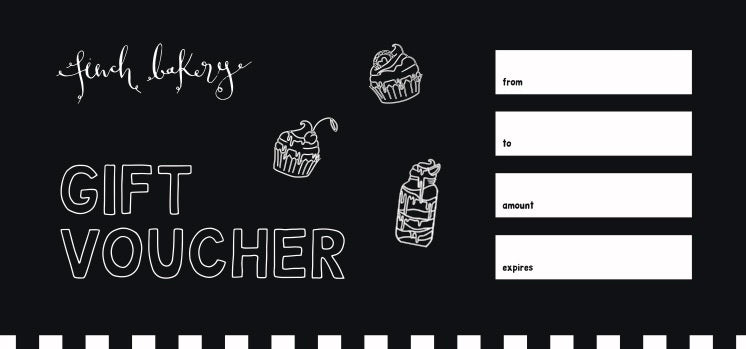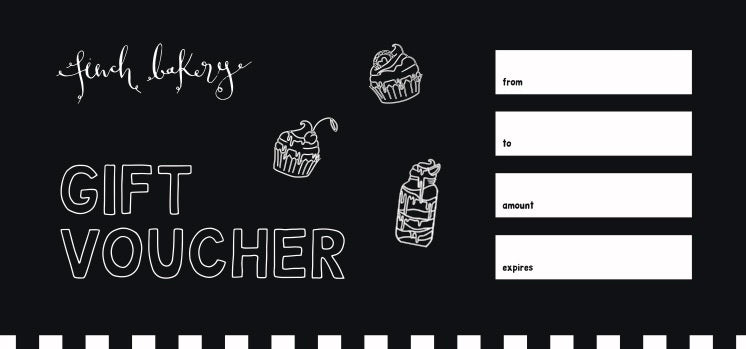 In-Store Gift Voucher (GREAT HARWOOD & BLACKBURN ONLY)
⚠️ PLEASE READ BEFORE ORDERING ⚠️
 NOT REDEEMABLE AT HARVEY NICHOLS, MANCHESTER
GIFT VOUCHERS ARE ONLY REDEEMABLE IN OUR GREAT HARWOOD STORE OR BLACKBURN STORE
Our gift vouchers are to be used in the store only. Please note these gift vouchers are not currently available to be used online. We have another section for online gift cards. Thank you. 
Is your Mum the biggest Finch Bakery fan in the world?! Are you planning to surprise your girlfriend with a trip to Lancashire but don't know how to tell her?! Are you a Finch Bakery regular and want to surprise your future self whilst you have the money 👀
Well we have the perfect gift for you. A gift voucher to spend in store, valid for 6 months, to the value that you require. Whether you want to treat bae to a cake jar, or splash out by buying half the cabinet, just select the amount you'd like to purchase a gift voucher for and we will post it to you. 🎁 
These gift vouchers are redeemable in the GREAT HARWOOD shop only. The value cannot be swapped for cash or be used against a celebration cake, scrapers, aprons, colours, sprinkles or sweaters etc. They are valid for baked items only. They are only valid between the months displayed.