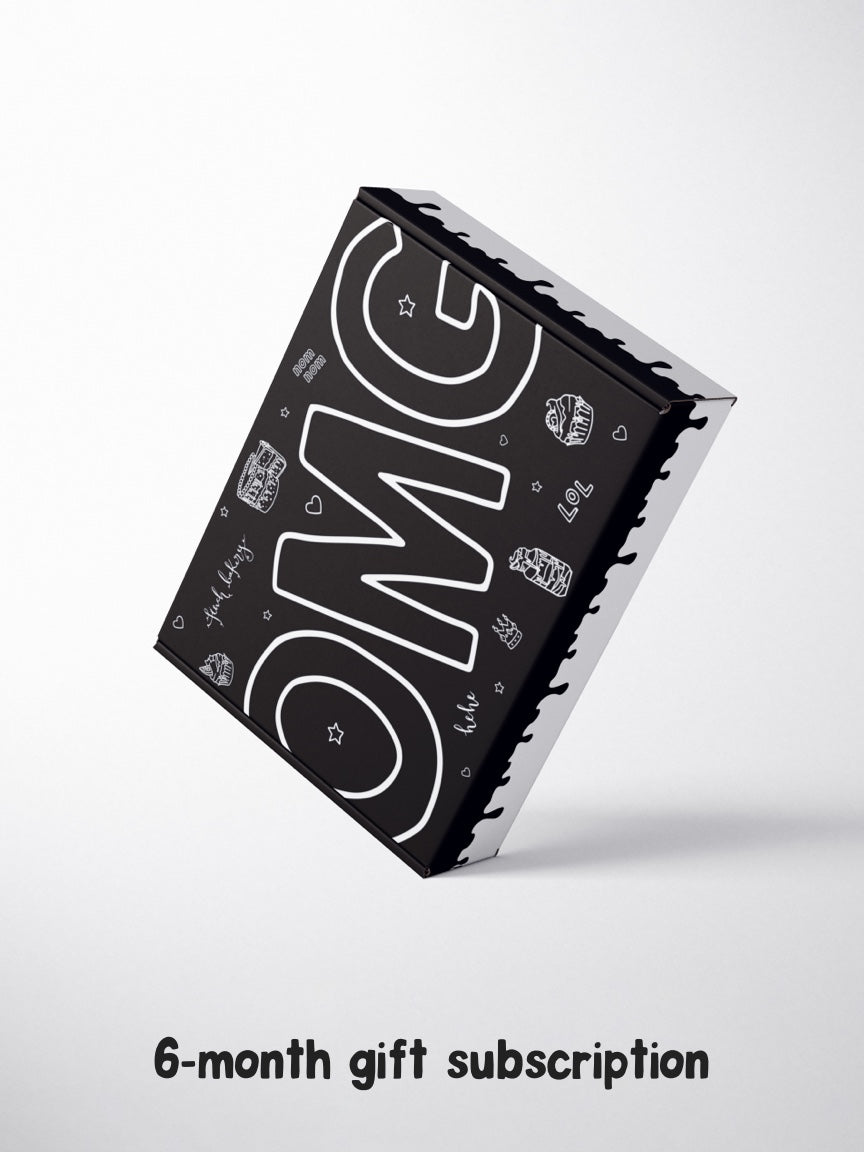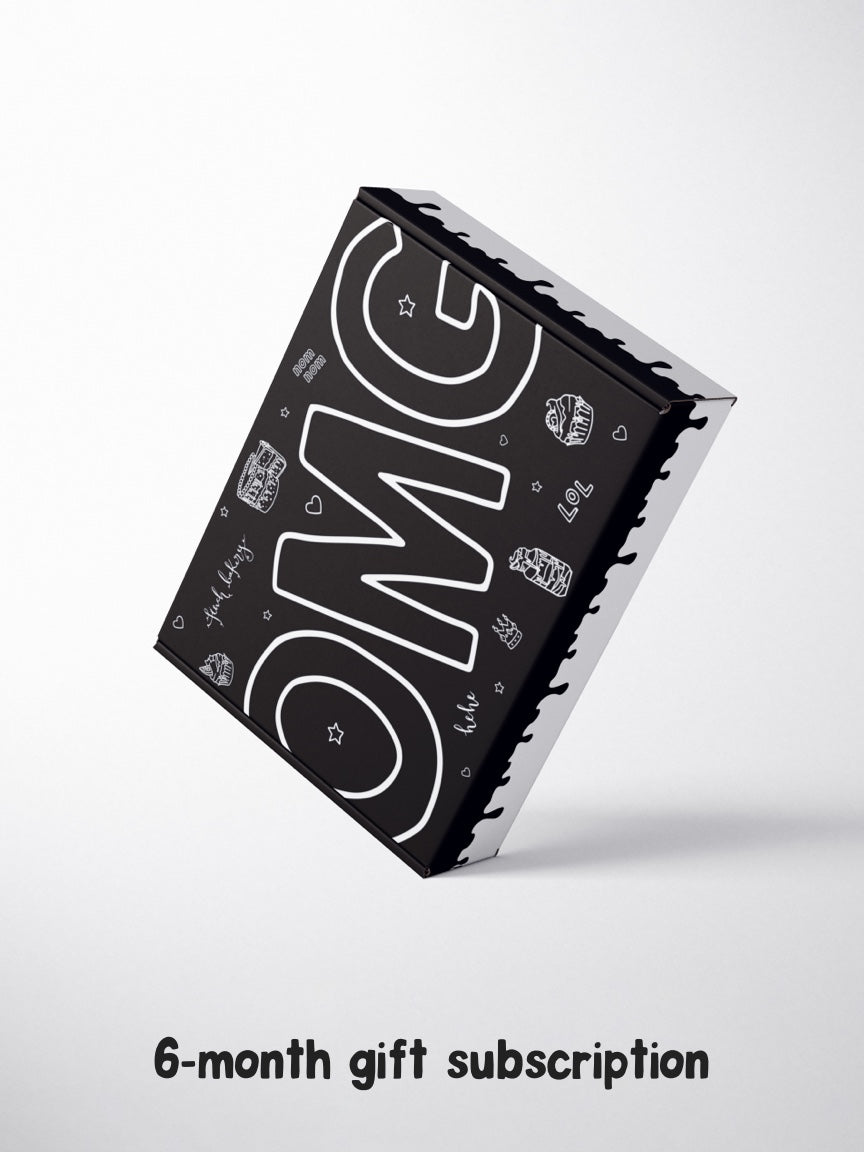 Brownie/Blondie Box Subscription · 6 months pre-paid
PLEASE BE AWARE - THIS PRODUCT IS NOT SUITABLE FOR ANY ALLERGY, AND WE CANNOT CHANGE INDIVIDUAL FLAVOURS YOU MAY HAVE AN ALLERGY TO. 🥜 🌰 🥛 
It's really simple! Subscribe, and we'll send a box of brownies/blondies to your chosen recipient every month for the next six months. Simply enter the lucky person's details in the delivery details section at checkout. Gift subscriptions are paid upfront and will automatically expire after six months.
What do I get? 🤔
Every month for 6 months, we'll send you or your giftee a 12-piece selection box of brownies and blondies that can include any or all of our flavours. You'll be the first to try new flavours too 😌

Will I get 12 pieces of the same flavour? 🧐
Noooo!! Your box will always have a minimum of 6 flavours (but usually 12!) and ALWAYS 12 pieces 😍

When will I get my box every month? 📆
Your subscription date is the date you order. Every month you'll be rebilled on the same date. Your box will be shipped on the first Wednesday after your subscription date 📬

Can I have an example? 😛
Glad you asked 😮‍💨 If your subscription date was the 7th, and the 7th was a Saturday, you'd be billed on the 7th every month. If the 7th fell on a Saturday, your order would be shipped on Wednesday the 11th 🤓

Can I substitute the lemon blondie this month, I don't like them? 🤯
Sorry! 😭We can't change the subscription box for individuals. What's wrong with lemon anyway? It's DELICIOUS. Open your mind hun x

What if I change my mind? 😳
Once you've purchased a 6 month gift subscription and had your first delivery, we can't offer a refund or cancellation.  Sorry!

I'm going on holiday, can I skip? 🌎
Sorry 😭.  Gift subscriptions create your shipping date every month at the moment of purchase.

I've got an allergy 😵‍💫
Sorry, for the time being we can't control the allergen contents of this product for specific allergies at this time. We'll be launching more subscription products soon though so keep ya eyes on our social meeds x

A full list of possible ingredients and products can be found here.